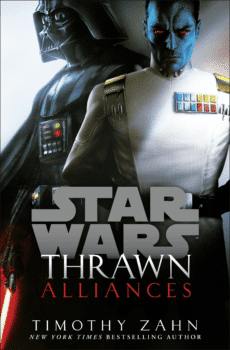 Timothy Zahn, bestselling author of several Star Wars titles and comics, appears at Kansas City Public Library on Thursday, May 23, 2018 at 2:00 PM!
Mr. Zahn has been writing science fiction novels for almost 30 years. He has won the coveted Hugo award and has been on the New York Times best seller list multiple times. He's best known for his novels set in the Star Wars universe, especially the Heir to the Empire and the Thrawn series.
The first 50 people to arrive at the event that day will receive a free hardcover copy of Thrawn: Alliances.
Kansas City Public Library
625 Minnesota Avenue, Kansas City, KS 66101