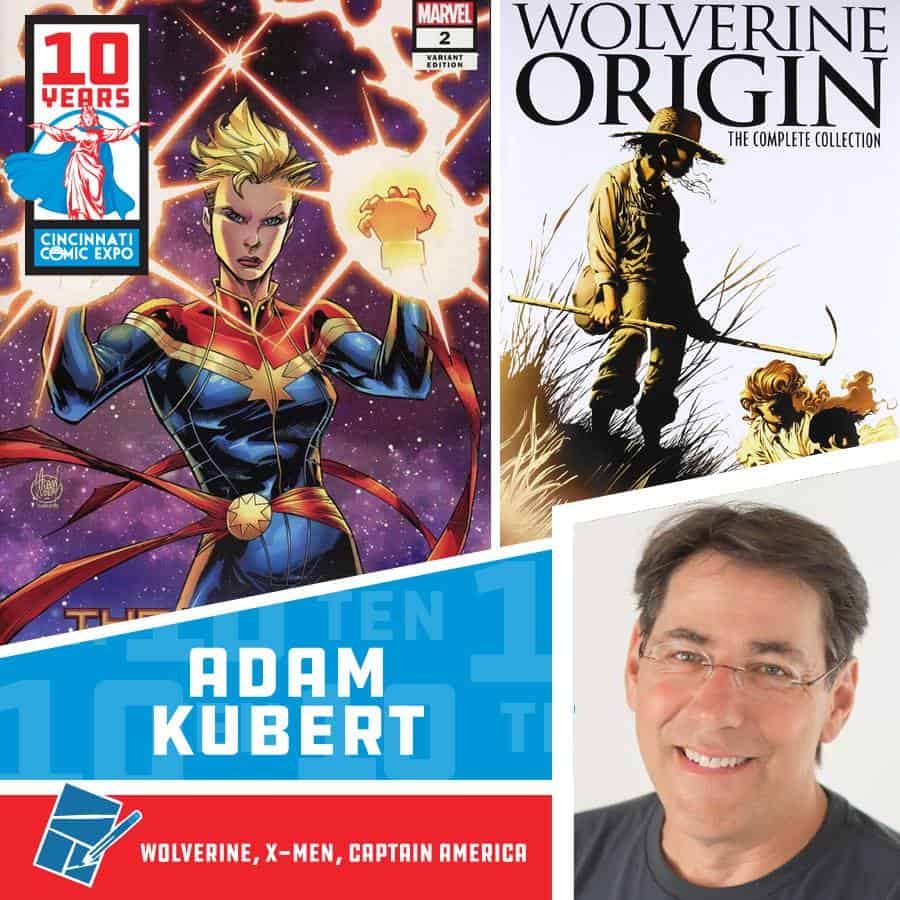 Press Release:
Artist Adam Kubert will be attending his first event in the Queen City with the 2019 Cincinnati Comic Expo!
Adam began his career in comics at the age of twelve lettering for DC Comics. Since then he has had a long and prolific career. Although he has pencilled for all the top publishers, he is best known for his work at Marvel. Adam's work includes drawing the X-Men, Fantastic Four, The Incredible Hulk, Spider-Man, Superman, Ghost Rider and most notably, Wolverine. Currently, Adam is drawing Marvel's premier title, Captain America, with best selling author Ta-Nehisi Coates.
Meet Adam Kubert by getting your tickets to the 2019 Cincinnati Comic Expo: goo.gl/mHhWwk. Add to your visit by getting the Adam Kubert Experience Package! The package offers a signed exclusive litho by Adam, access to an exclusive Q & A panel, and a chance into a raffle to a piece of original artwork by Adam.
Now celebrating 10 years! Cincinnati's largest Comic Con and Pop Culture Expo has been around for a decade in the Queen City. The annual event brings together the best artists, publishers, actors, writers, cosplayers, and fans from across the world. September 20-22, 2019, in downtown Cincinnati.
For further information please go to the website: cincinnaticomicexpo.com