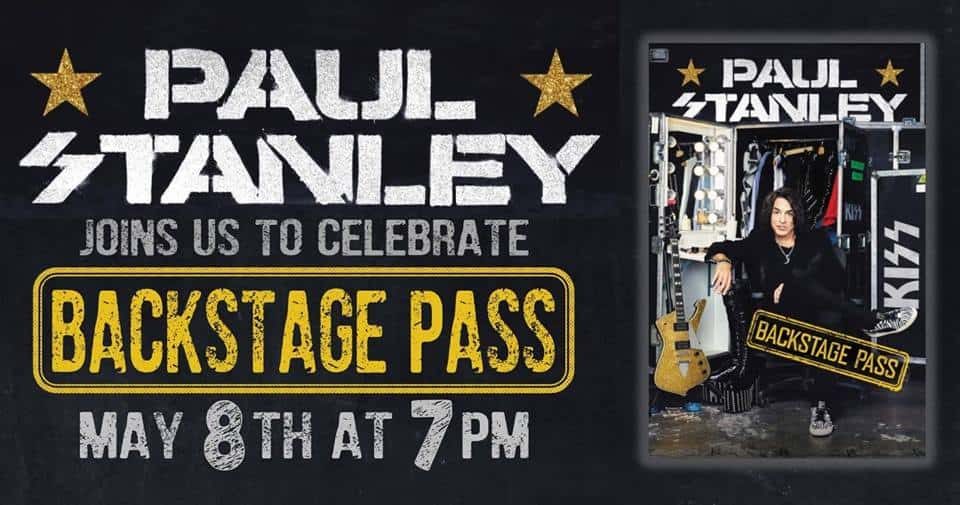 Paul Stanley, The New York Times bestselling author and frontman and rhythm guitarist of KISS, appear at the Grove's Barnes & Noble on Wednesday, May 8, 2019 at 7 PM to celebrate his newest book, BACKSTAGE PASS!
This is a ticketed event
Tickets include one pre-signed copy of BACKSTAGE PASS, along with admission to the line to meet Paul Stanley and get your own photo with him. Additional pre-signed copies of BACKSTAGE PASS will be available in store for purchase while supplies last.
Please note that Eventbrite is the only authorized dealer for this event.
About BACKSTAGE PASS:
In this follow-up to his popular bestseller Face the Music, the Starchild takes us behind the scenes, revealing what he's learned from a lifetime as the driving force of KISS, and how he brings his unique sensibility not only to his music career but to every area of his life—from business to parenting to health and happiness. The book grants fans an all-access backstage pass to his personal life and shows them how to pursue a rock 'n' roll lifestyle of their own, offering hard-won advice from a music legend.
Barnes & Noble – The Grove
189 The Grove Dr, Ste K 30, Los Angeles, CA 90036
(323) 525-0270