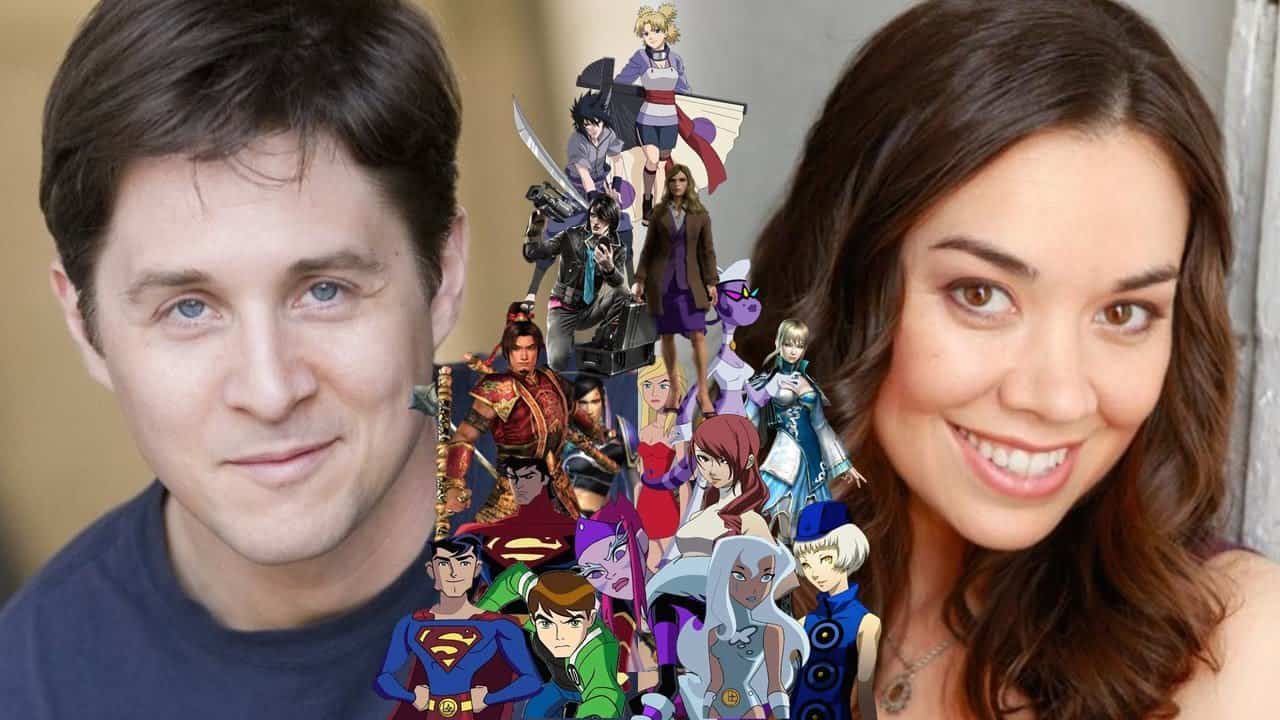 Press Release:
Anime Boston, the largest anime convention in New England, announced its eighth round of North American guests today.  Voice Actors Yuri Lowenthal and Tara Platt will be appearing at Anime Boston at the Hynes Convention Center, Boston, MA on April 19 through 21, 2019.
Yuri Lowenthal is a writer, actor, and producer known primarily for his voice acting in games and animation.  He is best known as Suzaku Kururugi in Code Geass, Peter Parker/Spider-Man in Marvel's Spider-Man, Sasuke in Naruto, Mercury Black in RWBY, Neil in Camp Camp, Ben Tennyson in Ben 10, and The Prince in Prince of Persia.
Some of his other notable animation credits include Marco Nogata in FLCL Progressive, Shinra Kishitani in Durarara!!, Barnaby Brooks Jr. in Tiger & Bunny, Simon in Gurren Lagann, Sena Kobayakawa in Eyeshield 21, Kume in Afro Samurai, Leopold Scorpus in Scrapped Princess, Keigo Asano in Bleach, Superman in Legion of Super-Heroes, and The Flash in DC Super Friends.
Other voice acting credits include Spy Kids: Mission Critical, Ducktales, Space Racers, Batman Ninja, Gotham by Gaslight, and Young Justice.  His video game appearances including Persona 3 & 4, Saints Row 2, 3, & 4, Bayonetta, Dead or Alive, Catherine, Minecraft Story Mode,  Fire Emblem, .Hack//GU, and Lego DC Super-Villains.
Tara Platt is an actor, author, producer and entrepreneur.  She is best known for voicing Temari in Naruto, Kaolinite in Sailor Moon, Lisa Yadōmaru in Bleach, Kali Belladonna in RWBY, Yuri Watanabe in Marvel's Spider-Man, Valeera Sanguinar in Hearthstone,  Katarina du Couteau in League of Legends, Marida Cruz in Mobile Suite Gundam Unicorn, Mitsuru Kirijo and Elizabeth in Persona, Zero in Drakengard 3, Barasuishou in Rozen Maiden, and Caster in Fate/stay night.
Some of Tara's other voice acting credits include Mortal Kombat vs. DC Universe, Ben 10, Legion of Super Heroes, Ducktales, Saints Row: The Third, and Sunset Overdrive.
Previously announced guests include Billy Kametz, Tara Sands, Greg Ayres, Yoko Shimomura, Johnny Yong Bosch, Kenji Kodama, Naohiro Ogata, Yoichi Kato, Richard Epcar, Ellyn Stern, and MIYAVI, Leah Clark, Kara Edwards, and Lisa Ortiz.
About Anime Boston: With over 25,000 attendees in 2018, Anime Boston is an annual three-day Japanese animation convention held in Boston, Mass. Anime Boston 2019 is scheduled for Friday, April 19 through Sunday, April 21 at the Hynes Convention Center and Sheraton Boston Hotel. More information about Anime Boston can be found at www.animeboston.com.
About New England Anime Society, Inc.: The New England Anime Society was founded in 2001. Based in Massachusetts, The New England Anime Society, Inc. is parent organization of Anime Boston and is dedicated to furthering public education and understanding of the Japanese language and culture through visual and written media. More information about The New England Anime Society is available at www.neanime.org.