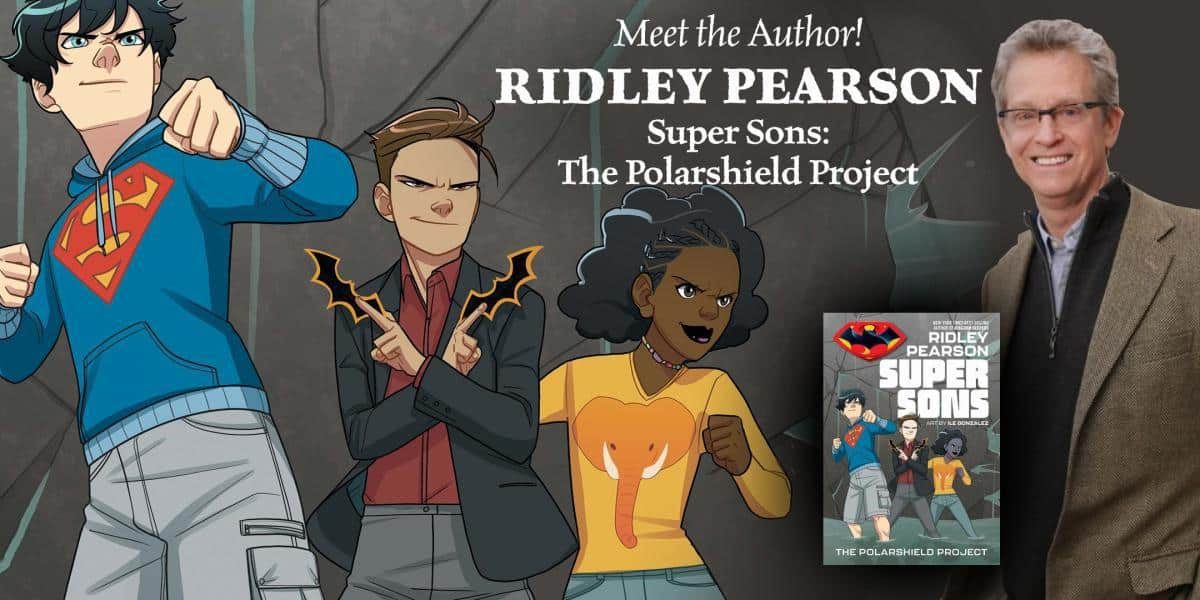 Author Ridley Pearson appears on Wednesday, April 3, 2019 at 7:00 PM to discuss and sign Super Sons: The PolarShield Project.
The polar ice caps have nearly melted away, causing devastation to coastal cities. Erratic, deadly weather forces everyone inland, tearing families apart. Earth is facing its greatest crisis–and Superman and Batman are nowhere to be found.
This is the first book in an epic new series that follows the Super Sons of Superman and Batman as they struggle to find their place in a rapidly changing world!
Ridley Pearson is the New York Times best-selling co-author (with Dave Barry) of Peter and the Starcatchers, Peter and the Shadow Thieves, and many more. He is also the author of eighteen novels, including internationally best-selling series Kingdom Keepers.
Tattered Cover
2526 East Colfax Avenue, Denver, CO 80206
(303) 322-7727