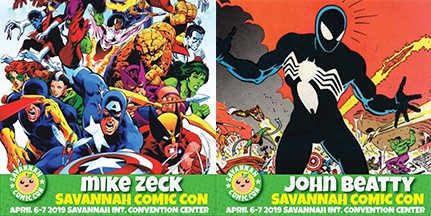 Savannah Comic Con Welcomes Legendary Comic Creators Mike Zeck and John Beatty!
You know Mike's work from some of the greatest comic books of all times! Secret Wars!! Punisher! Spider-Man Kraven's Last Hunt!! Captain America!! and so many more.
John has been featured in Superman, Batman, G.I.Joe, Ice-Man, Captain America, Venom, Green Lantern, and more.