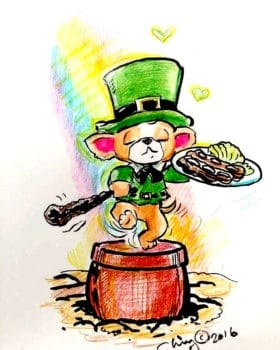 Press Release:
Join the Cartoon Art Museum and cartoonist Roy Chang on Saturday, March 16, 2019 at 1 PM for a Draw-along demonstration and talk about Hawaiian Myths and Legends and Roy Chang's adventurous comic series Aloha Pepe, starring everyone's favorite island pup.
Learn about Hawaii mythology regarding Good Luck and Fortune as you listen and watch or draw along with the Toon Talk. Discover the stories of the Hawaiian Green Sea Turtle, The Octopus, and even the Menehune!  Attendees may even learn how to create their own Good Luck characters!
After the toon Talk, meet and greet with Roy Chang and pick up books, print or original art during his signing.
Cartoon Art Museum
781 Beach Street, San Francisco, CA 94109
(415) 227-8666