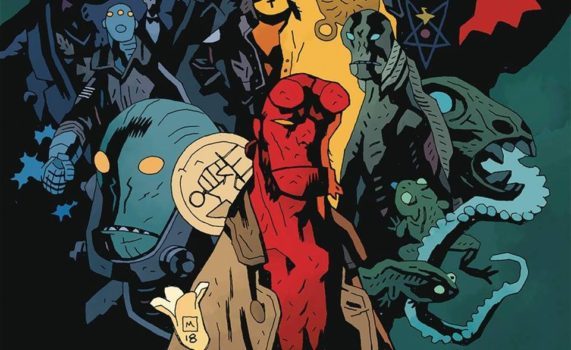 Chris Roberson (Hellboy and the BPRD 1956, iZombie), Tyler Crook (BPRD Hell on Earth, Harrow County), and Michael Avon Oeming (Hellboy and the BPRD 1956, Cave Carson Has an Interstellar Eye) appear at Things From Another World on Saturday, March 23, 2019 from 1 PM – 4 PM.
Also from 1:00 – 4:00 p.m., we'll have Gigantic Brewing Company at our store selling their latest Hellboy beer and providing small samples to taste!* This beer is a limited edition and Gigantic will only have limited supplies on-hand!
Our friends at Dark Horse Comics will also be providing a Hellboy cake just for the event!
All day long we'll be giving away free Hellboy comics, tattoo sheets, buttons, posters, bookmarks, and much more! There will be a limited supply of free food and drink at the event in addition to the cake!
Things From Another World
2916 NE Broadway, Portland, OR 97232
(503) 284-4693