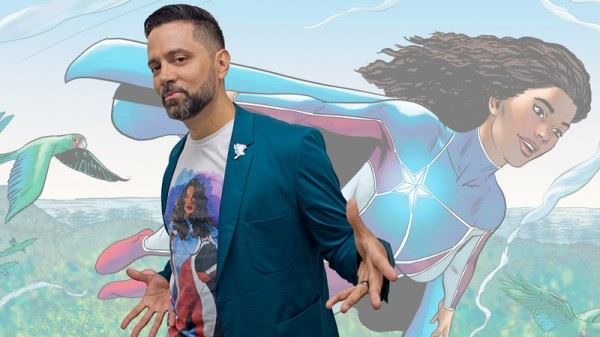 Writer Edgardo Miranda-Rodriguez (creator of La Borinqueña) appears at Ursinus College on Thursday, March 28, 2019 at 7:00 PM.
Edgardo Miranda-Rodríguez will talk about his acclaimed graphic novel "La Borinqueña" in relation to the socio-political and economic histories of Puerto Rico and the current situation post Hurricane María.
La Borinqueña, the title character of his comic book, is "an Afro-Latina, environmentally powered superhero" who addresses issues of Puerto Rican nationhood and social and environmental justice.
Ursinus College
601 E. Main St, Collegeville, Pennsylvania 19426
(610) 409-3000