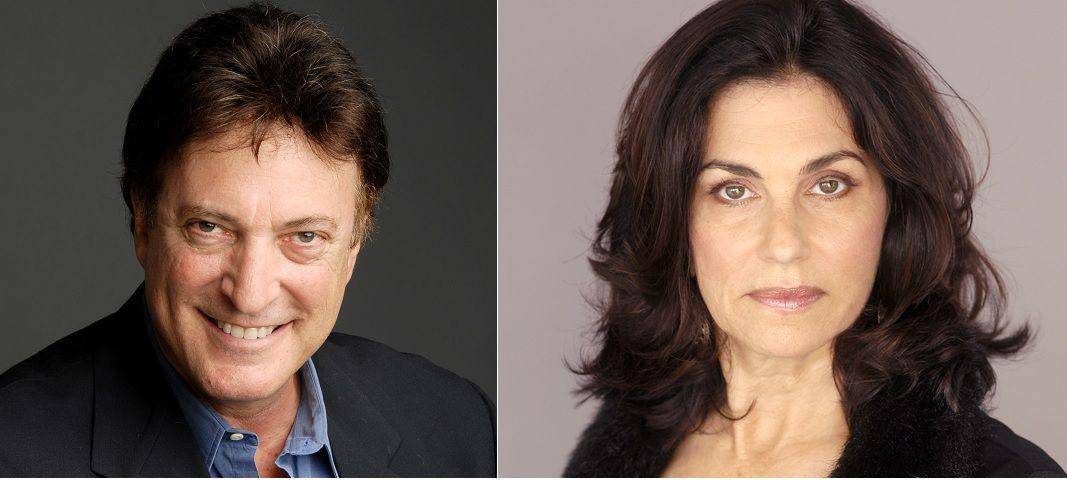 Press Release:
Anime Boston, the largest anime convention in New England, announced its fifth round of North American guests today. Voice Actors Richard Epcar and Ellyn Stern will be appearing at Anime Boston at the Hynes Convention Center, Boston, Mass, on April 19 through 21, 2019.
Richard Epcar is one of the hardest working men in show business, having voiced over 500 characters in games, animation, and anime.
Best known as the voice of Batou in Ghost in the Shell, The Joker in several Batman games including Injustice: Gods Among Us, Raiden in Mortal Kombat, Ansem in Kingdom Hearts, Joseph Joestar in Jojo's Bizarre Adventure, Jigen in Lupin The Third, and Akuma in Street Fighter V!
Starting out in Robotech, you've heard him in Legend of Korra, Batman Unlimited as Commissioner Gordon, Meglobox, March Comes in Like a Lion, Pokemon Generations as Giovanni, Berserk, Peabody & Sherman, Asterisk War, Dragon Ball Super, Blood Lad, Lupin the Third, Monster, Naruto, Bobobo-bo Bo-bobo, Transformers, Bleach, Skip Beat, Kenshin, SAO II, Durarara, GTO, A Lull in the Sea, Hunter x Hunter, Gundam, Macross, DC Super Friends, Cyber Soldier 009, Lucky Star, Digimon, The Seven Deadly Sins, X-Men, Gundam Unicorn, Babylon 5, and Power Rangers, just to name a few. He's also directing and voicing the all new Lupin the Third!
Ellyn Stern began her acting career at the age of 12. She is a classically trained actress, voice actress, director, and writer. Her career spans film, television and stage. She has voiced hundreds of characters in games, animation, and anime.
Ellyn began her voice acting career with Robotech. She has appeared as Agatha in Pokémon Generations, Elena Gotti in Lupin the Third Part IV, Mrs. Tashio in Skipbeat, Masaki Kurosaki in Bleach, Miyuki Goto Rossario in Noein, Rossario in Wrinkles, May in Limon And Oli, Harraway in Ghost In The Shell II: Innocence, Martha Vist Carbine in Mobile Suit Gundam Unicorn, Ellie in Dogs In Space, Dorothy in True Crimes Hong Kong, Jack's Mom in Mar, Rosalind in Armitage III, Lady M in Samurai X, Himeno in Fight! Spirit of The Sword, Maki Yoshihara in Metal Fight Miku, Moru in Vampire Princess Miyu. She has also featured in Kickheart, Patlabor 3, Mini Pato, Digimon, BoBoBo-BoBoBo, Zenki, Manxmouse, Genma Wars, Wings of Honnêamise, Mobile Suit Gundam, Teknoman, Honey Bee Hutch, Wisdom of the Gnomes, Macross, Tom Sawyer, Adventures of Captain Schnauzer, Gigi, and Bushido Blade 2.
Previously announced guests include Billy Kametz, Tara Sands, Michelle Ruff, Greg Ayres, and Yoko Shimomura, Johnny Yong Bosch, Kenji Kodama, Naohiro Ogata, and Yoichi Kato.
About Anime Boston: With over 25,000 attendees in 2018, Anime Boston is an annual three-day Japanese animation convention held in Boston, Mass. Anime Boston 2019 is scheduled for Friday, April 19 through Sunday, April 21 at the Hynes Convention Center and Sheraton Boston Hotel. More information about Anime Boston can be found at www.animeboston.com.
About New England Anime Society, Inc.: The New England Anime Society was founded in 2001. Based in Massachusetts, The New England Anime Society, Inc. is parent organization of Anime Boston and is dedicated to furthering public education and understanding of the Japanese language and culture through visual and written media. More information about The New England Anime Society is available at www.neanime.org.