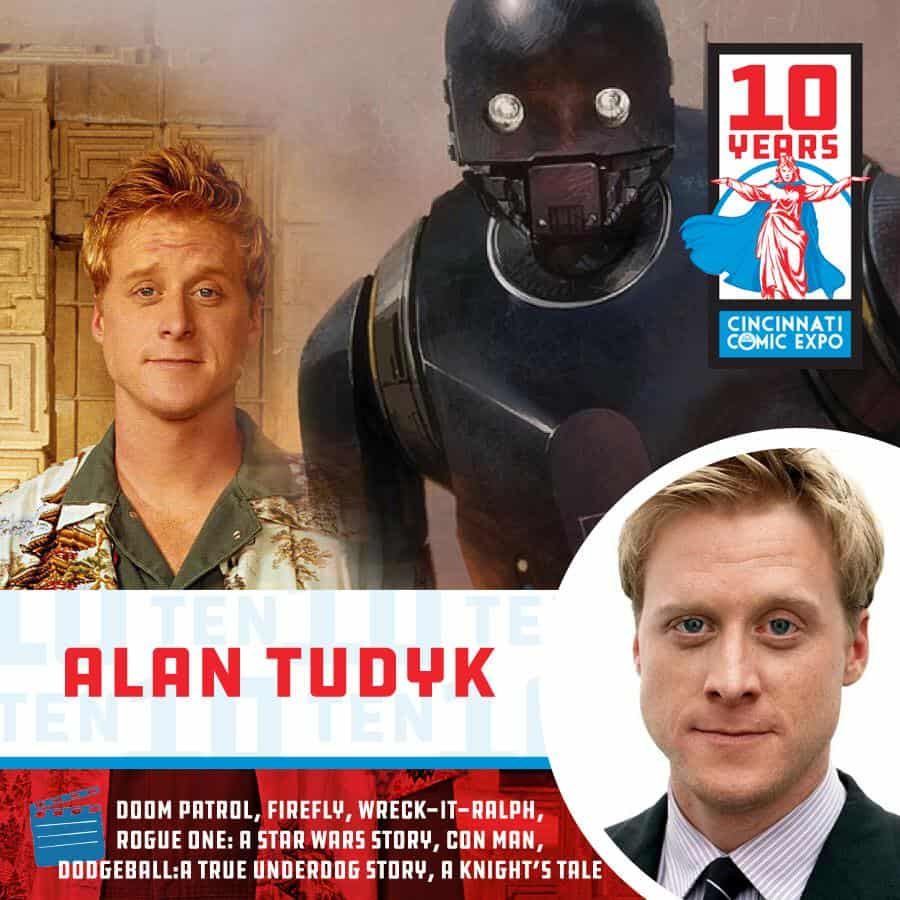 Actor Alan Tudyk is our next guest joining us for the 10th annual Cincinnati Comic Expo!
Alan is recognized for a wide range of projects and a huge list of films and shows in just the last two decades. On camera he is known for his roles on numerous pieces from Firefly/Serenity to Powerless to Tucker and Dale vs Evil to Abraham Lincoln: Vampire Hunter and so much more. In animation, he has lent his voice to everything from Frozen to Big Hero 6 to the Ice Age franchise, American Dad!, and Young Justice, plus many other projects. Starting February 15th, Alan can be seen on the newest series, Doom Patrol, on DC Universe.
Get your admission tickets to the 2019 Cincinnati Comic Expo for an opportunity to get an autograph and photo on Saturday and/or Sunday to meet Alan Tudyk: goo.gl/mHhWwk.
Now celebrating 10 years! Cincinnati's largest Comic Con and Pop Culture Expo has been around for a decade in the Queen City. The annual event brings together the best artists, publishers, actors, writers, cosplayers, and fans from across the world. September 20-22, 2019, in downtown Cincinnati.
For further information please go to the website: cincinnaticomicexpo.com