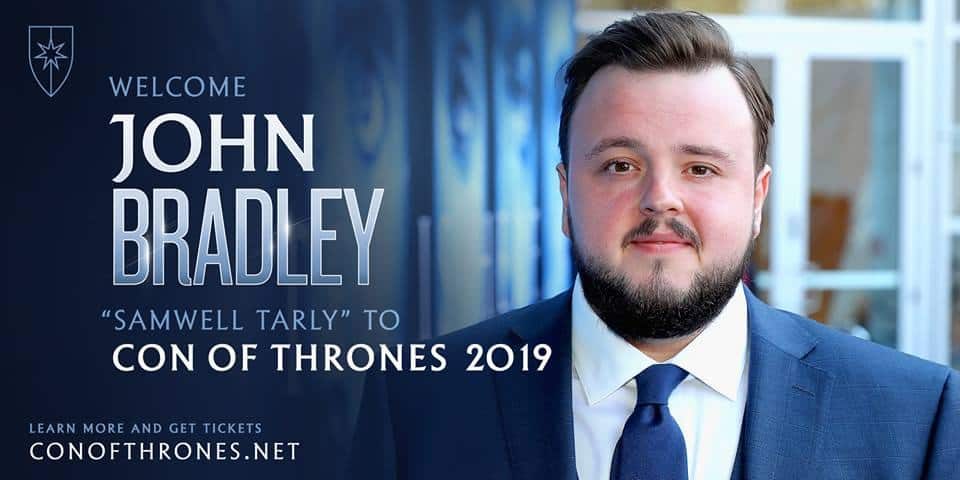 Samwell Tarly is headed to Nashville! We are thrilled to welcome John Bradley will be at Con of Thrones 2019 on Saturday and Sunday, so reserve your autograph and photograph sessions now!
The premier convention for fans of Game of Thrones, A Song of Ice and Fire, and the epic worlds of fantasy author George R. R. Martin will take place July 12–14, 2019 at the Music City Center in Nashville, Tennessee!
In its third year, Con of Thrones returns to Nashville to bring the biggest fans, actors, and creators together again! Created by and for the fandom in partnership with Watchers on the Wall, Con of Thrones is a three-day celebration of all things Game of Thrones. Go behind the scenes of the hit TV show with cast and creator interviews and panels. Show off your skills by cosplaying as your favorite characters. Take a deep dive into the history of Westeros in our Great Debates and keep the party going into the night with our aweome evening programming.
Further information is available on the website: conofthrones.net