Cincinnati Comic Expo has announced Amanda Conner, Jimmy Palmiotti, and Morena Baccarin as their first guests for the convention on September 20th-22nd! Furthermore, tickets are now on sale with early bird incentives.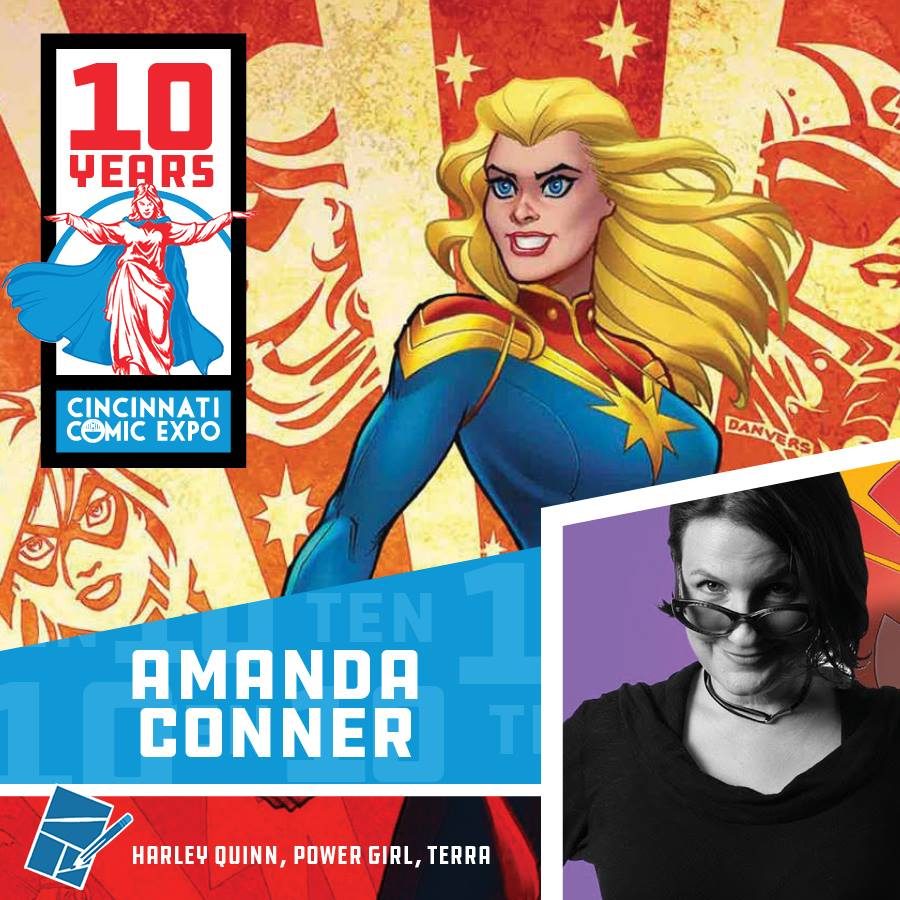 Artist Amanda Conner will be in town in 2019 for her first Cincinnati Comic Expo appearance! Amanda's work has been recognized on numerous projects, most notably for Harley Quinn, Power Girl, and currently as the cover artist for Captain Marvel. Her art is also seen in Starfire, Wednesday Comics, Terra, Vampirella, Gargoyles, Gatecrasher, MAD Magazine, and much more!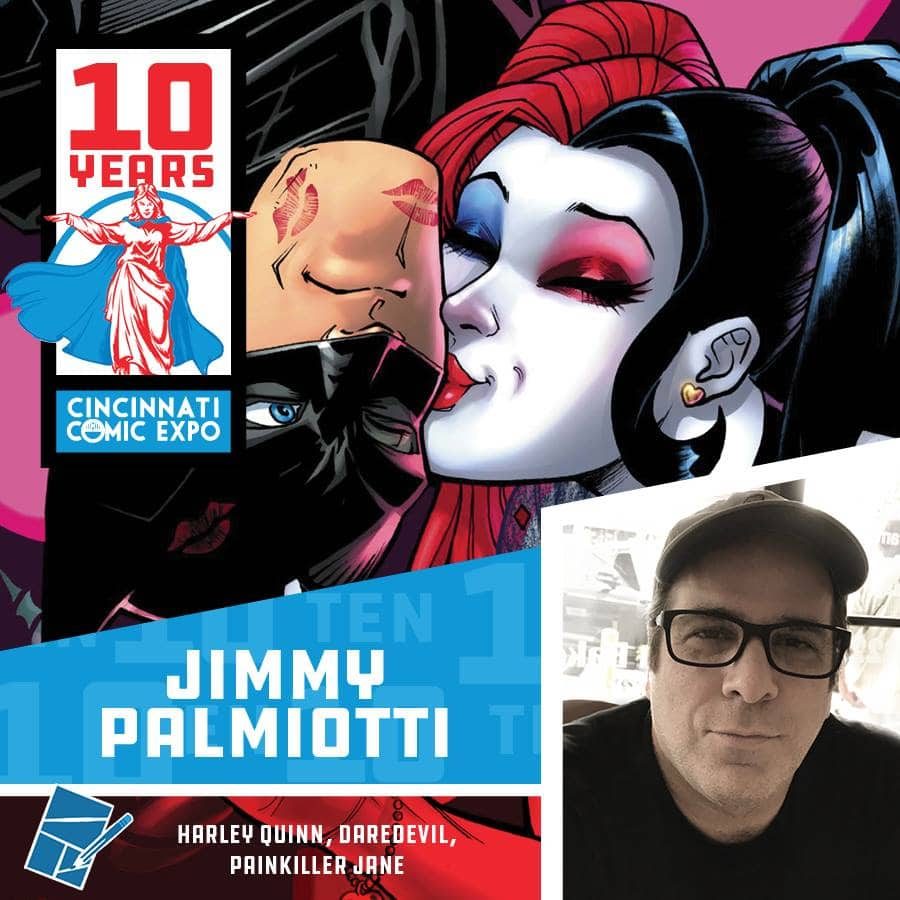 Following his wife Amanda, artist and writer Jimmy Palmiotti will be attending the 2019 Cincinnati Comic Expo! Jimmy is recognized for his work on Harley Quinn, Painkiller Jane, and Daredevil. His other projects include Jonah Hex, Power Girl, Marvel Knights, Black Panther, and numerous others!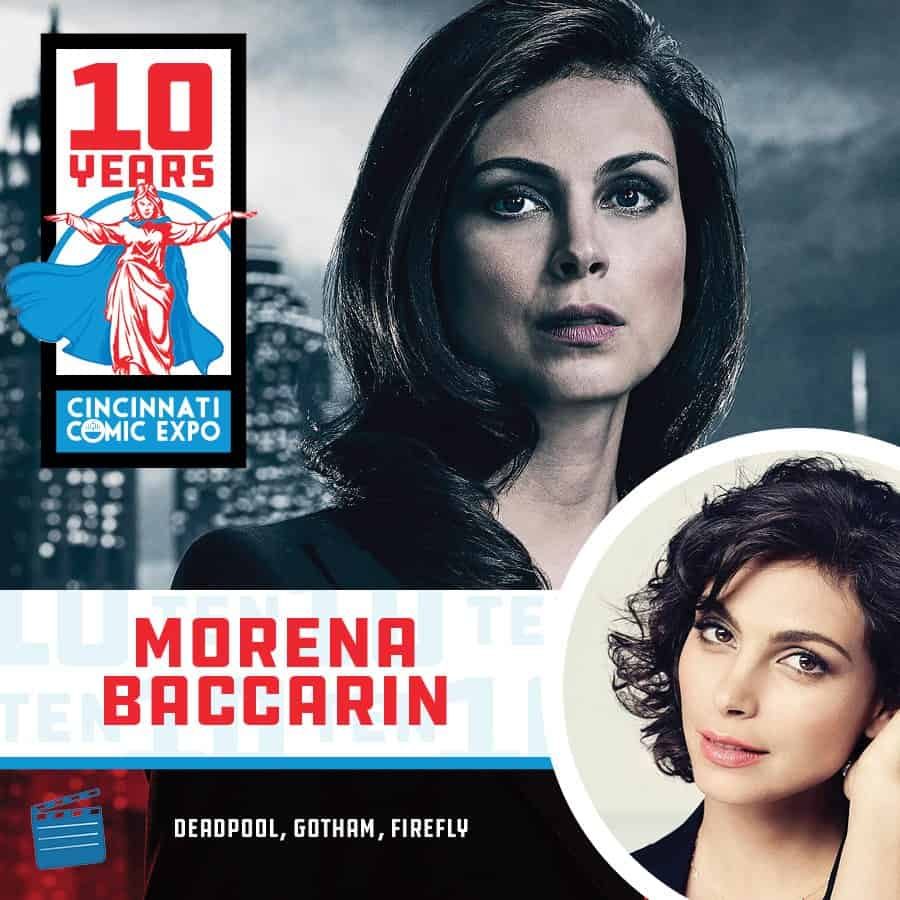 Actress Morena Baccarin joins our guest lineup for the 2019 Cincinnati Comic Expo! Morena currently portrays Leslie Tompkins on Gotham. After she became known to fandom in her breakout role on Firefly/Serenity, Morena has acted in numerous other projects such as Stargate SG-1, Heartland, V, Homeland, and as Vanessa in the Deadpool film franchise. In addition to being on-camera for TV and film, Morena has several voice acting credits as Black Canary/Dinah Lance in Justice League Unlimited, Talia al Ghul in Son of Batman and Batman: Bad Blood, currently as Gideon in The Flash, and will be the voice of Gamemaster in the upcoming animated horror film, To Your Last Death.

Admission is now available for the 2019 Cincinnati Comic Expo! You can start placing ticket orders here: goo.gl/mHhWwk
The Early Bird pricing on VIP level passes is available for a limited time and will increase at some point in the future. All other ticket levels will increase at the door, so save money by purchasing in advance!
In addition, pieces of merchandise are ready for pre-order on our Exclusives and Special Packages tab. You can check back as the year continues to catch more pieces of merch that we announce to be available for sale as well as any specific guest experiences.
To give back to the fans, in honor of our 10th annual Expo event, admission to both the parties on Friday and Saturday evenings, are included with any single day, weekend, or VIP admission!
If you are an Exhibitor, registration can be found here: goo.gl/Bghr4f. Inline booths and very few corners remain. If you are looking for a table, then please join our Waiting List. Application for the Waiting List can be found on the registration page.
Now celebrating 10 years! Cincinnati's largest Comic Con and Pop Culture Expo has been around for a decade in the Queen City. The annual event brings together the best artists, publishers, actors, writers, cosplayers, and fans from across the world. September 20-22, 2019, in downtown Cincinnati.
For further information please go to the website: cincinnaticomicexpo.com