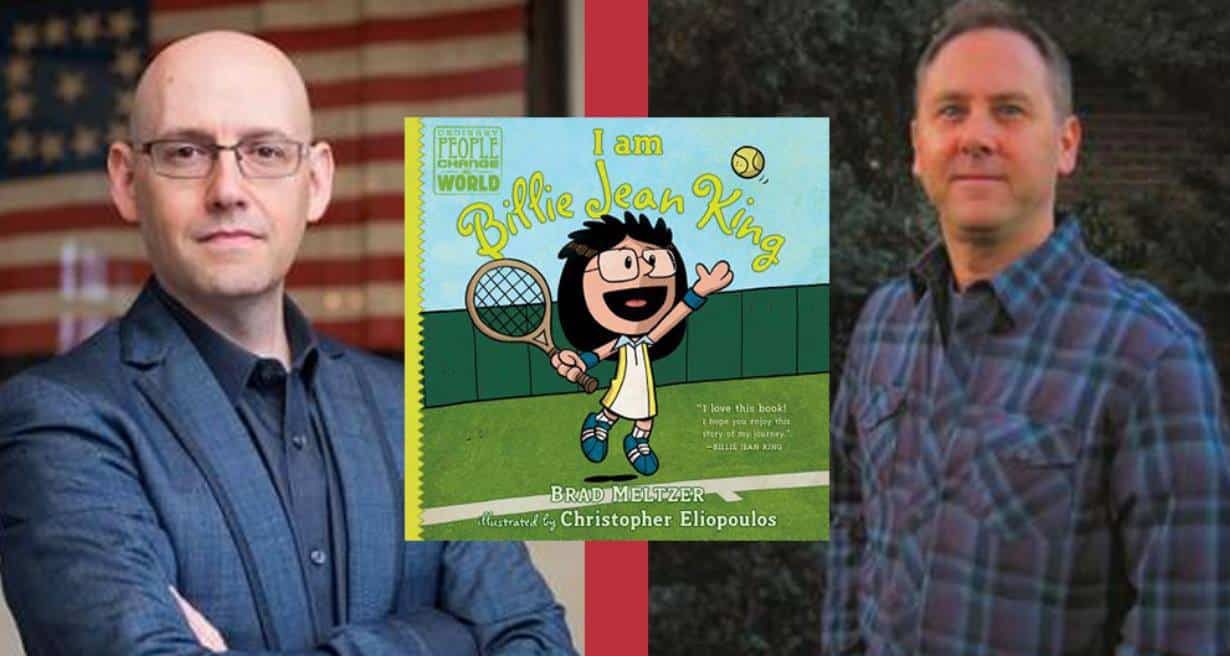 Author Brad Meltzer and illustrator Christopher Eliopoulos sign I Am Billie Jean King, the latest book in their Ordinary People Change the World series, at Books & Books on Saturday, February 9th from 1:00 PM – 2:30 PM.
Brad Meltzer is the New York Times bestselling author of Heroes for My Son, Heroes for My Daughter, and a number of suspense novels like The Escape Artist. He is also the host of the History Channel television shows Brad Meltzer's Decoded and Brad Meltzer's Lost History (in which he helped find the missing 9/11 flag). He lives in Florida with his wife and their three children.
Christopher Eliopoulos began his illustration career at Marvel Comics, and has worked on thousands of comics, including Cosmic Commandos, Monster Mayhem (Fall 2018), Franklin Richards: Son of a Genius, Pet Avengers, and Cow Boy, all of which he wrote and illustrated. He lives in New Jersey with his wife and their identical twin sons (when the boys are home from college).
Books & Books
265 Aragon Ave, Coral Gables, FL 33134
305.442.4408