Press Release: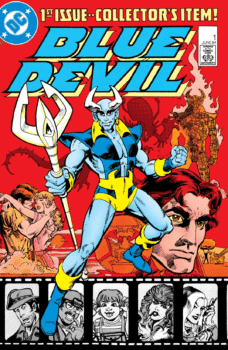 Our January 20th show starts off 2019 for the Philadelphia Comic-Con with several more dates scheduled for the rest of the year. This comic book convention is being held at the Clarion Hotel and Conference Center located at 76 Industrial Highway in Essington, PA. Conveniently located between exits 8 and 9A off of I-95 the area is also very convenient to all other major highways and bridges. If using public transportation then use Septa as bus route 37 stops directly in front of the hotel grounds.  If flying into the Philadelphia Airport then the hotel is only 4 miles South and the hotel has a free shuttle back and forth.  Admission is only $3 per person and kids 10 and under free with an accompanying adult with their paid admission.  Parking is free but is limited.  A recommendation is to come in the afternoon as the first wave of several hundred fans have left by then and frees up some parking spaces for others attending later in the day.  Show hours are from 10 AM to 4 PM.  Weather prediction looks good for the con also as the area will hit the upper 40's.
This con boasts being the longest running in the Philadelphia area besides the Mid-Atlantic region with its roots going back to 1991.  Dealer tables are sold out and the Presidential ballroom will be packed with 30+ vendors from 6 states.  On sale will be comic books from the 1940's to this months current titles, graphic novels, collecting supplies, DVD's, original artwork, investment comics such as a X-Men 1 and a Justice League 1 which will be for sale at the show, statues, Funko Pop figures, action figures, toys and a whole host of other related collectibles to our beloved and long-running industry.
Special guest artists appearing during show hours will be Bob Petrecca, Paris Cullins and Jay Taylor.  Paris is the creator of the Blue Devil character which has been optioned for a movie and will hit the big screen in a couple of years time.  Paris and Bob have worked together for DC Comics and separately for Marvel Comics and other publishers.  Jay is a South Jersey native and is the creative director for On The Square Comics who will continue several of their titles this year and many more years to come.
If on Facebook then "like" PhiladelphiaComicCon or ComicBookShows for this and other events.  The general public can reach show promoter Derek Woywood by calling 856-217-5737 during evening hours or by e-mailing derekwoywood@gmail.com.