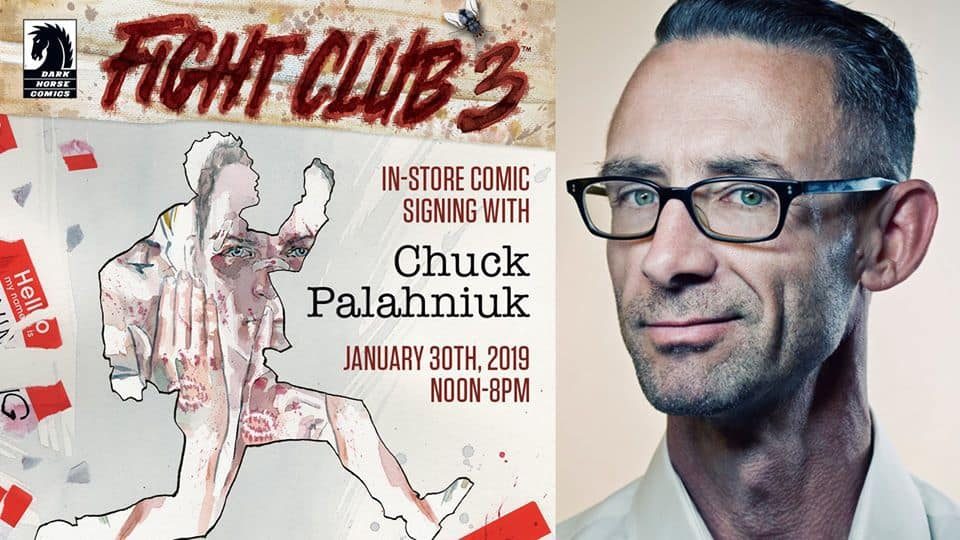 Press Release:
Portland Things From Another World is proud to announce that we'll be hosting a Chuck Palahniuk signing for Fight Club 3 #1! Join us on January 30th, 2019 from 12:00 p.m. – 8:00 p.m. as we celebrate the launch of the next incredible Fight Club chapter!
A purchase of Fight Club 3 #1 is required to get your items signed, and we'll make sure we have plenty of copies of this comic available!
Due to the number of people we're expecting at this event, we're limiting the number of items you can get signed at 3 per person per line visit. Have more than three items? You can get back in line and get another 3 items signed!
Things From Another World
2916 NE Broadway, Portland, OR 97232
(503) 284-4693