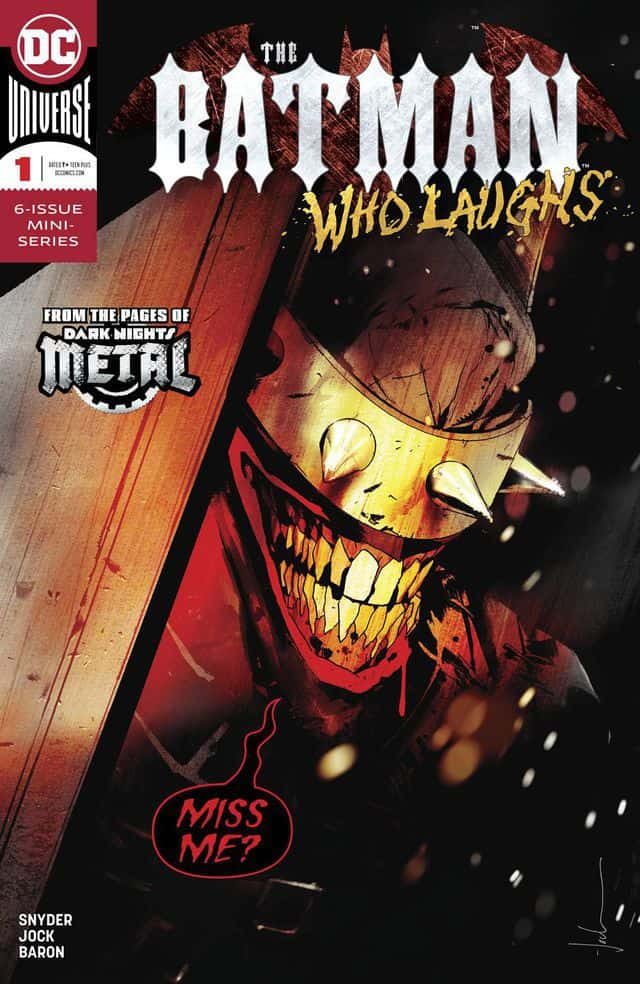 Artist Jock will be signing the first issue of The Batman Who Laughs at the Forbidden Planet London Megastore at 6:00pm on Friday 14th December.
Left rattled by the events of Dark Nights: Metal, Bruce Wayne must come face to face with the nightmares spawned from the Dark Multiverse. But even though evil devoured evil in the collapse of Challengers Mountain, the Dark Knight still has his doubts.
He discovers that the Batman Who Laughs not only survived the fight with The Joker at the end of Metal, but now he is enacting a sinister plan across the Multiverse – something both terrifying and oddly familiar.
Mark Simpson – better known as Jock – began his career at 2000AD and has worked on The Losers, Green Arrow, Hellblazer and many more.  He has also worked as a Concept Designer on a number of films – including Dredd, X-Men: Days Of Future Past and Star Wars: The Last Jedi – as well as a range of movie posters for Mondo.
Forbidden Planet London Megastore
179 Shaftesbury Avenue, London, WC2H 8JR
0207 420 3666