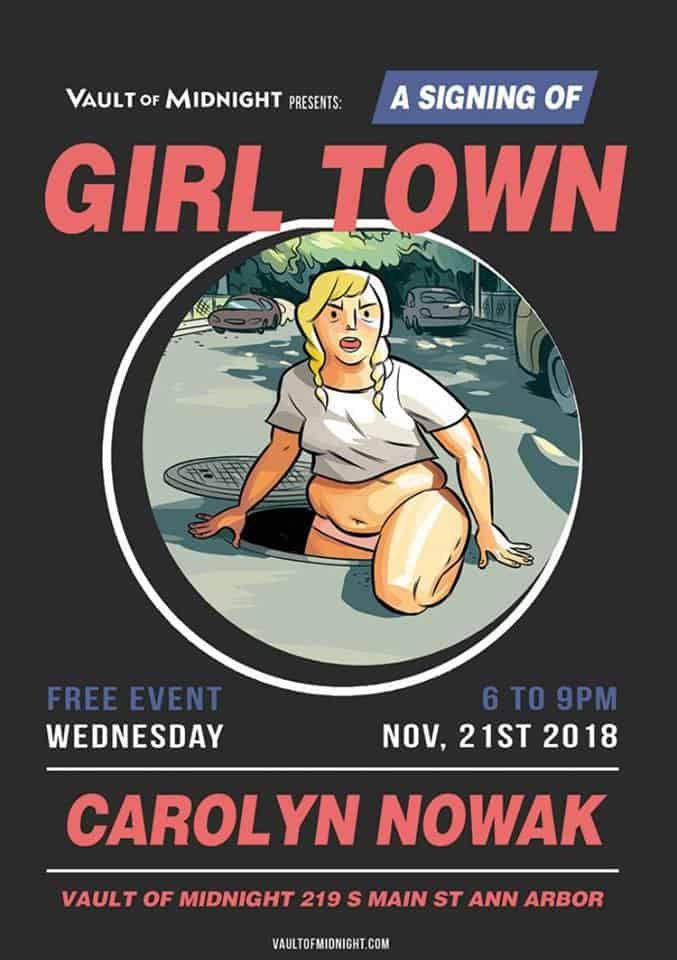 Carolyn Nowak appears at Vault of Midnight on Wednesday, November 21, 2018 at 6 PM to promote her new book Girl Town!
Nowak is an Ignatz Award-winning cartoonist whose work explores the tender intricacies of female friendship, loneliness, and all the other personal pangs of being a human. Girl Town collects both new work and her celebrated short stories "Radishes" and "Diana's Electric Tongue" with vibrant coloring.
In addition to her new collection, Nowak's cartooning has been featured in Lumberjanes and is a recurring guest on Vault's in-house podcast, Super Skull.
Vault of Midnight
219 S. Main Street, Ann Arbor, MI 48104
734-998-1413