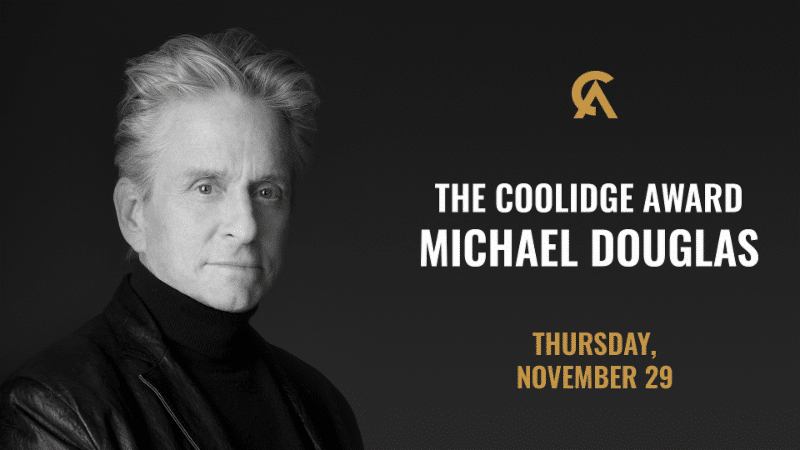 Press Release:
The Coolidge is thrilled to announce Academy Award-winning actor and producer Michael Douglas as the recipient of the Coolidge Award on Thursday, November 29, 2018 at 8 PM.
Tickets go on sale to members and the general public on Monday, October 22, 2018 at 11 AM.
Mr. Douglas will be in attendance for an onstage conversation (moderated by WGBH Executive Arts Editor Jared Bowen) and presentation of the Coolidge Award, whose previous recipients include Meryl Streep, Jane Fonda, Viggo Mortensen, Werner Herzog, Thelma Schoonmaker and Jonathan Demme. Selected screenings from Michael Douglas's filmography will be scheduled in the weeks following the Award event (to be announced).
This event is a fundraiser for the non-profit Coolidge Corner Theatre Foundation.
EVENT SCHEDULE
1 PM: Wonder Boys screening
Followed by a Q&A with Michael Douglas
Tickets: $27 members / $30 general
8 PM: An Evening with Michael Douglas
Onstage conversation moderated by WGBH Executive Arts Editor
Jared Bowen, followed by the presentation of the Coolidge Award
Tickets: $62 members / $65 general
Coolidge Corner Theatre
290 Harvard Street, Brookline, MA 02446
(617) 566-6660