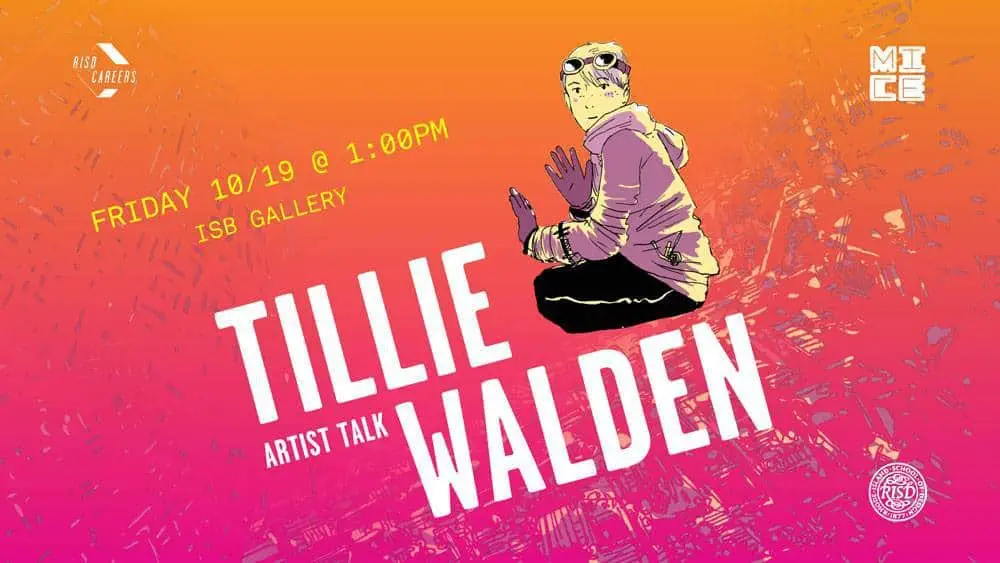 Tillie Walden speaks on Friday October 19, 2018 at 1:00 PM at the RISD's ISB Gallery.
Tillie Walden is a cartoonist and illustrator from Austin, Texas. Born in 1996, she is a graduate of the Center for Cartoon Studies and is a two-time Eisner nominee and Ignatz Award winner. Her graphic novel Spinning was a Lambda Literary Award finalist, and an AV Club and Autostraddle Best of the Year. Her new graphic novel science fiction adventure-love story On a Sunbeam is an Eisner Award finalist. She will be offering an artist talk and Q&A session open to all those interested in her work.
She will also appear the following weekend at MICE – The Massachusetts Independent Comics Expo in Cambridge, MA.