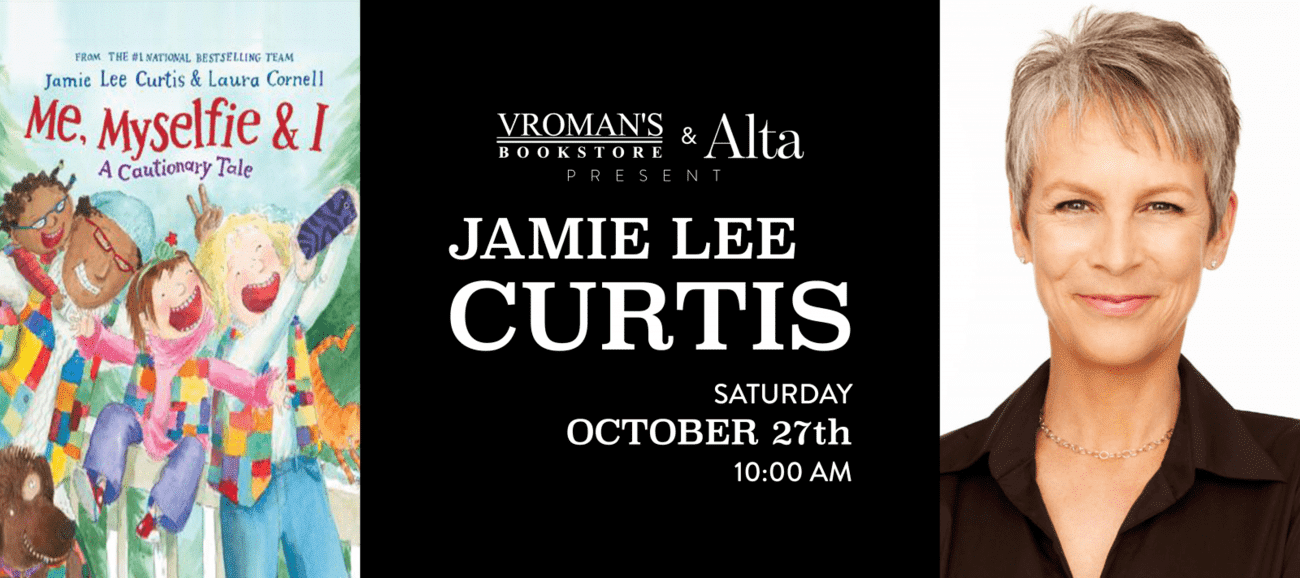 ***THIS EVENT HAS BEEN CANCELLED***
Jamie Lee Curtis appears at Vroman's Books on Saturday, October 27, 2018 from 10 AM till noon to read and sign Me, Myselfie, and I for storytime!
For Mom's birthday, her kids are excited to teach her how to take selfies with her new smartphone. At first, it's lots of fun for the whole family. Soon, driven to take the perfect selfie, Mom begins to document everything, from ski team practice to dance class, and even photo-bombing someone's wedding ― until her daughter reminds her that maybe this smartphone wasn't the best gift after all.
Vroman's Bookstore
695 E. Colorado Blvd Pasadena, CA 91101
(626) 449-5320