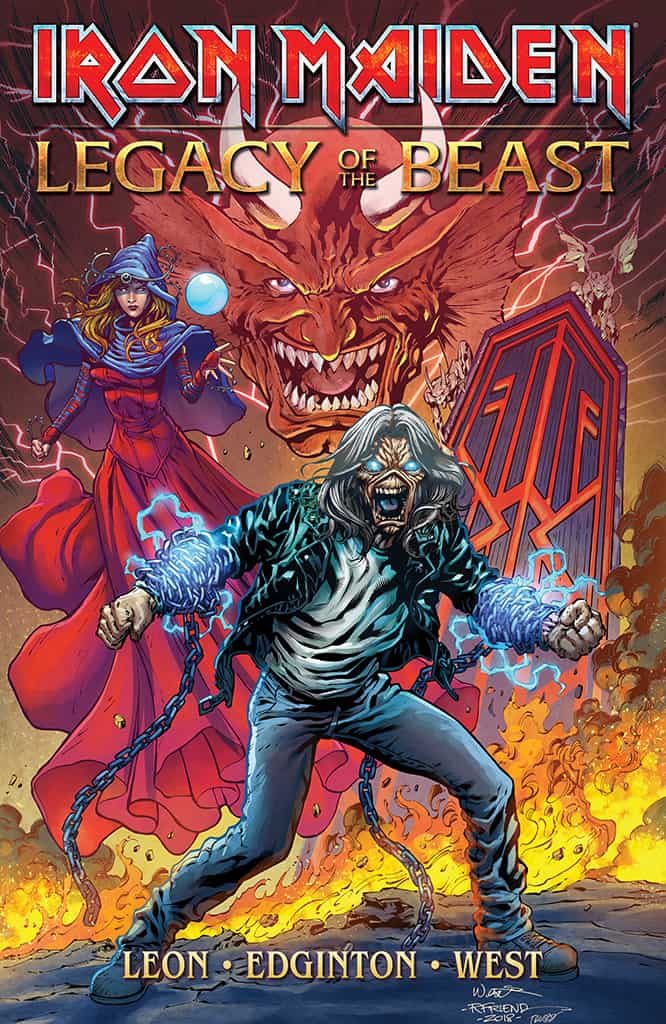 Ian Edginton and Llexi Leon sign IRON MAIDEN: LEGACY OF THE BEAST at the Forbidden Planet London Megastore on Thursday 11th October from 6:00 – 7:00 PM.
'When dark forces conspire to corrupt the fabric of reality, Eddie's immortal soul is shattered and strewn across the cosmos – his unbound essence corrupting countless worlds!
Now, a weakened, primal Eddie must journey across space and time to battle the twisted legions of The Beast, seek out the lost shards of his soul, and bring order to the realms!'
The first official Iron Maiden comic series, based on the band's hit mobile role playing game – Iron Maiden: Legacy of The Beast – where players battle as Eddie across the many worlds of Iron Maiden's discography, from the ancient sands of Powerslave to the far future of the Final Frontier.
Ian Edginton is best known for his steampunk/alternate history work, and is the co-creator of Scarlet Traces, a sequel to H G Wells' War of the Worlds. He's also written for 2000AD, produced the comic book version of the computer game Hellgate: London, and writes comics based on the worlds of WarHammer 40k.
Forbidden Planet London Megastore
179 Shaftesbury Avenue, London, WC2H 8JR
0207 420 3666