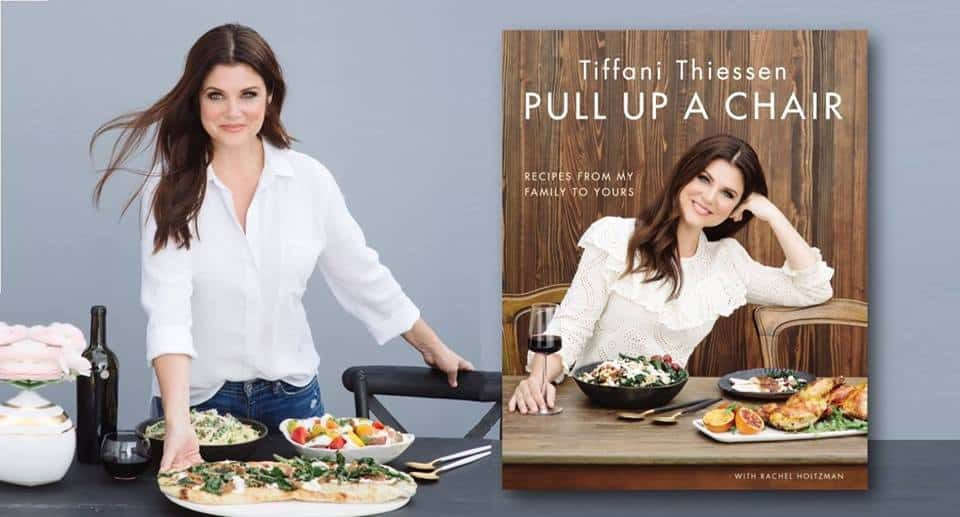 Actress Tiffani Thiessen appears on Saturday, October 13, 2018 from noon till 2 PM to present and sign her new cookbook PULL UP A CHAIR.
Tiffani's love for cooking, hosting, and entertaining in her home began at a young age and has grown through marriage, motherhood, and her life on-screen. Through Pull Up A Chair, Tiffani invites you into her world as a home-cook, where she infuses her Southern California girl style with inspiration from her favorite cuisines to create a personal spin on all of her most cherished family recipes.
For fans and home-cooks alike, this cookbook will guide you through the simple steps of cooking and hosting, proving that anyone can do it with just a little bit of planning!
Join us at Tom Douglas' Palace Ballroom on October 13th in downtown Seattle for a fun Saturday to meet Tiffani and enjoy snacks from her book and bubbles (of course!). Seattle Kitchen's Katie O will host her for a chat about her journey on writing this cookbook and Tiffani will be on hand to sign books as well. This is one event you don't want to miss
Tickets available at the link include a signed copy of Pull Up A Chair, discussion with Tiffani, tastes from the book, and one drink ticket.
PalaceBallroom Seattle
2100 5th Ave, Seattle, WA 98121
(206) 448-2001