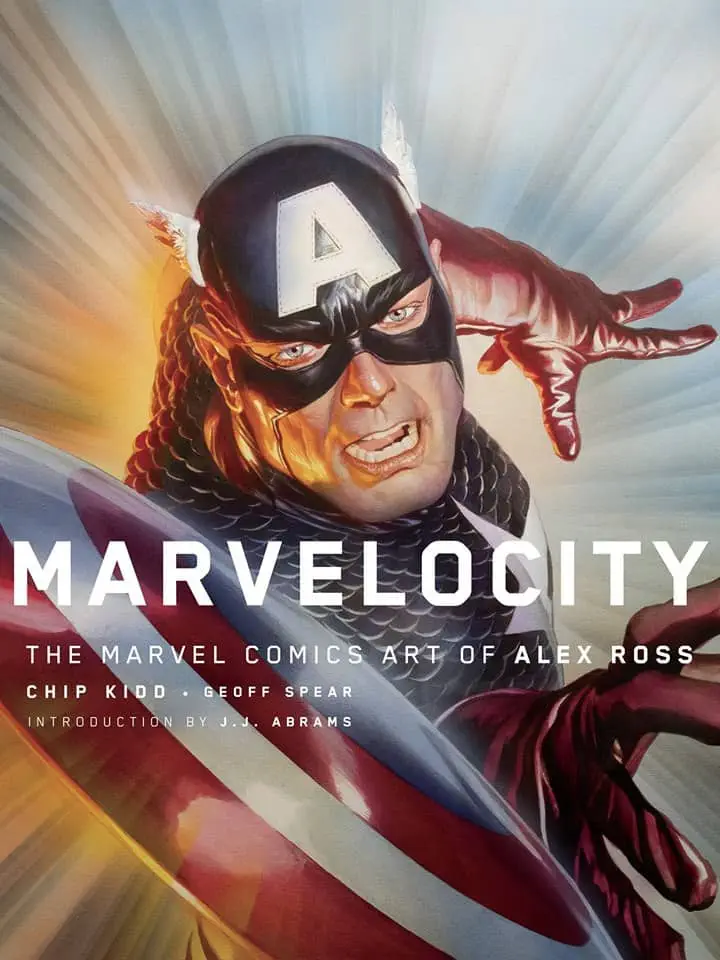 Chicago Comics welcomes Alex Ross (Marvels, Kingdom Come, Astro City) on Saturday October 13th for a rare appearance and signing. From 2:00 – 5:00 pm he'll be signing your favorite book, Limit 1, so choose wisely!*
Chicago Comics will be the only comic shop in the midwest hosting an event for MARVELOCITY, this cannot be missed!
*BONUS: Every purchase of MARVELOCITY at Chicago Comics will allow you for another 4 items signed. For a total of 5!
Alex Ross brings the heroes of the Marvel universe into dynamic life with this retrospective celebration of comics: Spider-Man, Black Panther, Captain America, Iron Man, the Avengers, the X-Men, Doctor Strange, Guardians of the Galaxy, and the Fantastic Four. MARVELOCITY includes more than 50 never-been-published sketches, working models and other preparatory art, and a 14-panel portfolio gallery of Marvel's most beloved characters. And Ross has written a new 10-page story pitting Spider-Man against the Sinister Six—the webslinger's most popular villains—that ends with a stunning twist!
Chicago Comics
3244 N Clark St, Chicago, IL 60657
(773) 528-1983