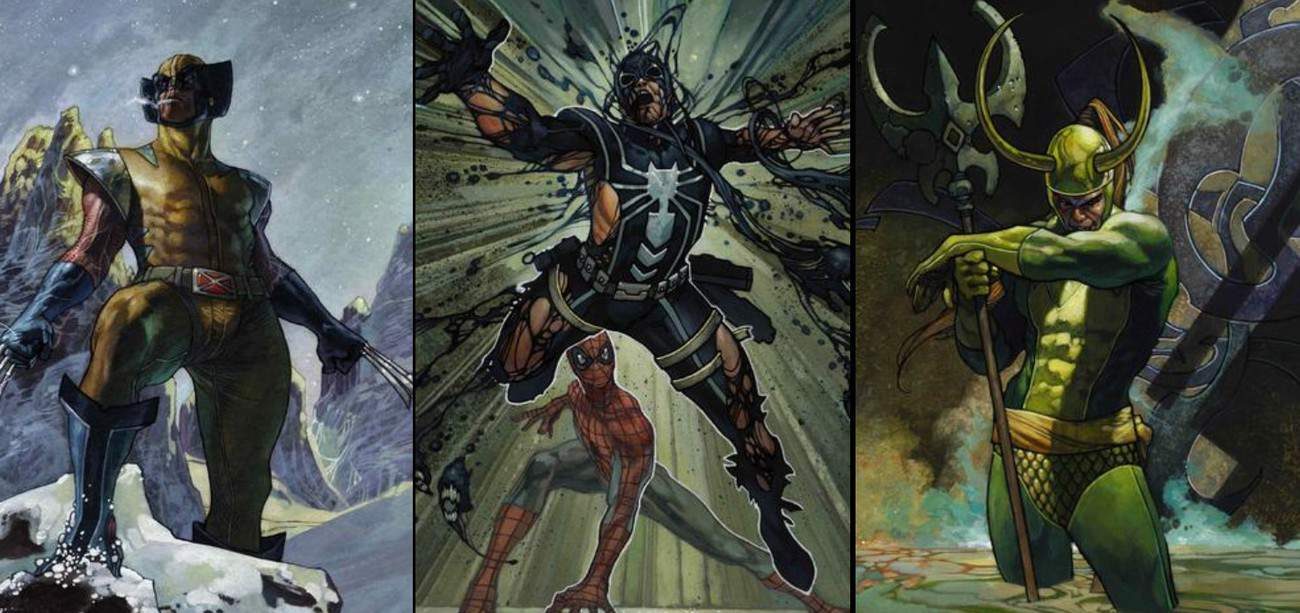 Press Release:
Metropolis Gallery, New York City's only art gallery dedicated to comic and fantasy art is hosting a fantastic opening during New York Comic Con week! Save the date: Friday, October 5th from 6pm-9pm EDT, for the Simone Bianchi's Marvel Masterpieces opening. Over 50 paintings of your favorite Marvel characters from the brand-new Marvel Masterpieces card set by modern day master, Simone Bianchi will be available for viewing and purchase. Superheroes like Spider-Man, Wolverine, Guardians of the Galaxy, Phoenix, Black Panther, Hulk, Punisher, Deadpool, and villains like Doc Ock, Magneto, Modok, Green Goblin, Taskmaster and many more will be on display! The event is open to the public, so whether you live in the Tri-State area, or you're going to New York Comic Con, you are more than welcome.
From 1992-2008 the Marvel Masterpieces Card Set was a fun and well anticipated annual event. Art greats like Joe Jusko, Greg and Tim Hildebrandt, and Boris Vallejo and Julie Bell all lent their considerable talents to these amazing card sets. The tradition continues now with painter extraordinaire, Simone Bianchi!
Simone is well known for his work on X-Men, Avengers, Spider-Man, Thanos, Wolverine, Star Wars, and so many more. "I have long been a fan of the contemporary Italian comic painters. The chance to represent Simone's work is quite a thrill for me on a personal and professional level. Simone brings a certain aesthetic to everything he does. It is distinctly European, filled with dynamic tension and a specific mood that in-and-of-itself can only be described as Simone Bianchi," stated Metropolis Gallery curator and owner, Vincent Zurzolo.
As always, the Metropolis permanent art gallery exhibit will be available for viewing as well. It features pieces by legendary creators like Kirby, Ditko, Frazetta, Gil Kane, Neal Adams, and many more.
After the opening the gallery will be open to the public Tuesday – Friday from 12-5pm.
Because Metropolis Gallery is located at 36 West 37th Street, 6th Floor –a central location in midtown Manhattan, it is easy to get to from NY Pennstation and the subway system!