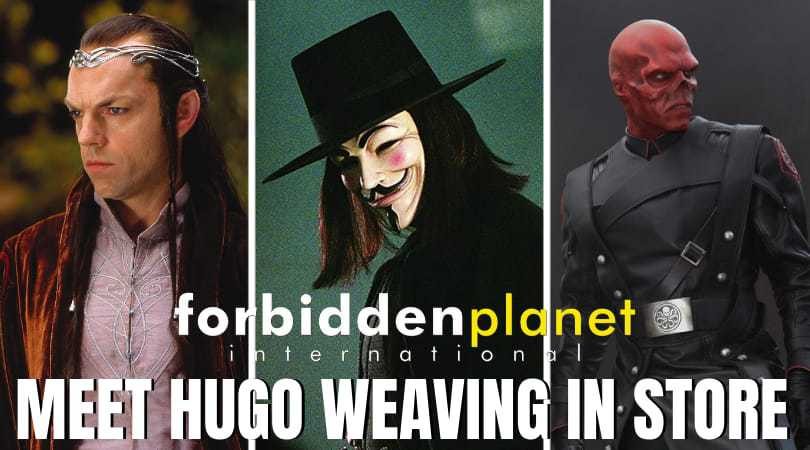 HUGO WEAVING (The Matrix, Lord of the Rings, Captain America: The First Avenger) appears at Forbidden Planet in Dublin at 2:00 PM on Saturday, September 8th!
Black 47 is his latest film and it is in cinemas everywhere right now!
BLACK 47
In 1847, an Irish Ranger returns from war to find that his mother has died in the famine and his brother is sentenced to death by the British. When his plan to emigrate to America fails, he starts a vendetta against the establishment in Ireland.
Be sure to check it out asap!
Forbidden Planet
5 – 7 Crampton Quay, Dublin, Ireland Dublin 2
+353 1 671 0688