Cincinnati Comic Expo has announced several new additions to their 2018 guest list including Katrina Law, Stuart Sayger, Frank Mastromauro, Craig Boldman, Corbyn Kern, Jordan Gunderson, DB Stanley, and more for their convention on September 14-16th!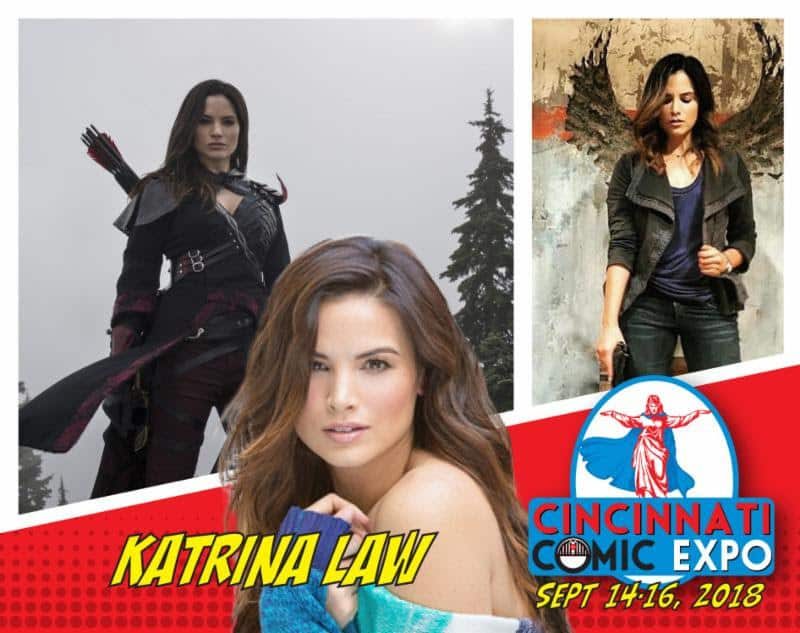 Katrina Law had so much fun with us and our fans a few years ago she is coming back to join us for the 2018 Cincinnati Comic Expo! Katrina has most recently been seen in her recurring role on Arrow and DC crossovers as well as starring in the first season of The Oath. Fans also know Katrina's work from numerous other projects including the Training Day television series, The Resistance, The Rookie, Chuck, Legend of the Seeker, and her role as Mira for 2 seasons on Spartacus: War of the Damned. Katrina and Summer Glau now have a duo photo-op available for Saturday and Sunday!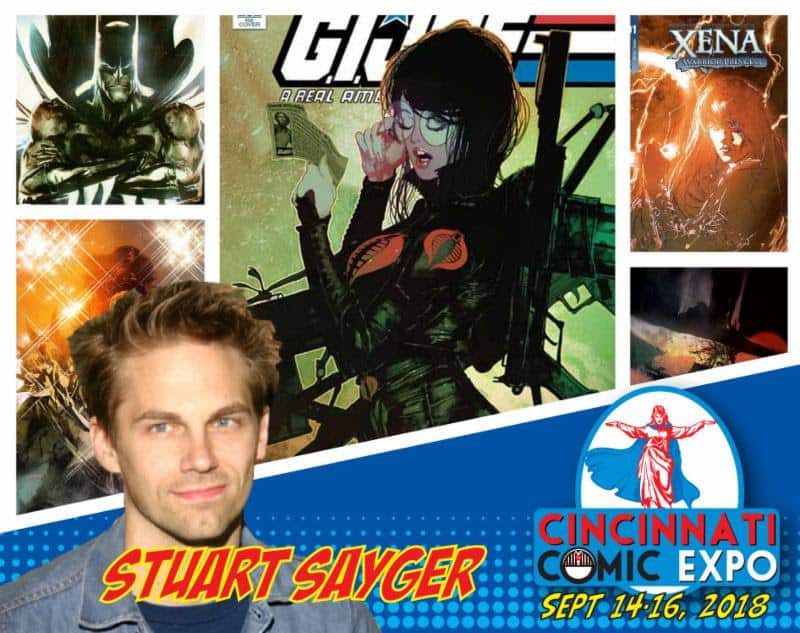 Creator and artist Stuart Sayger returns to be a guest at the 2018 Cincinnati Comic Expo! Stuart is the creator of the comic Shiver in the Dark. Stuart's credits include Bionicle, Rom, Micronauts, The Walking Dead, Superman: Man of Steel, and many others. Most recently, Stuart's projects include G.I. Joe, Jeepers Creepers, Xena: Warrior Princess, Dejah Thoris, and the new KISS comic that is expected to hit stores this coming October.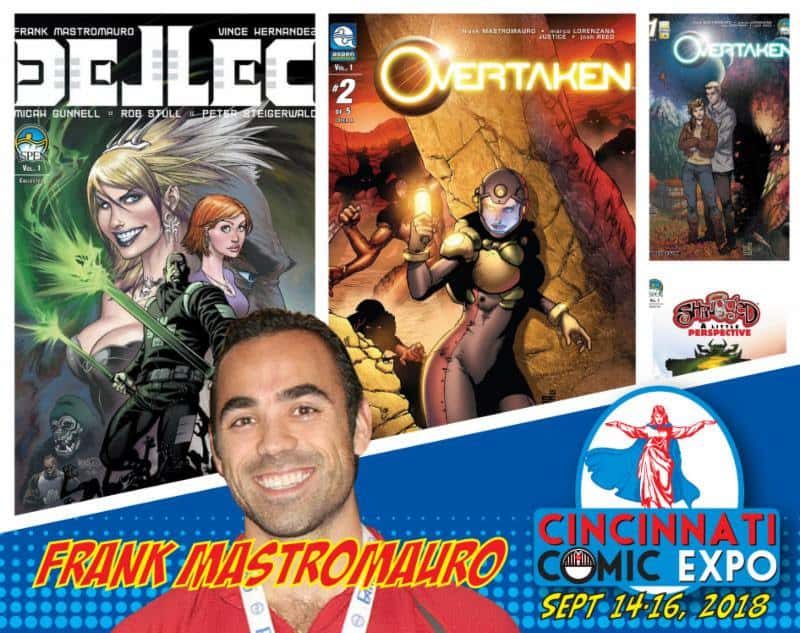 Artist, writer and publisher Frank Mastromauro returns! Frank is a co-owner of Aspen MLT. His projects include Shrugged, Fathom, Soulfire, Overtaken, Worlds of Aspen, Charismagic, Executive Assistant Iris, Lady Mechanika, and LOLA XOXO.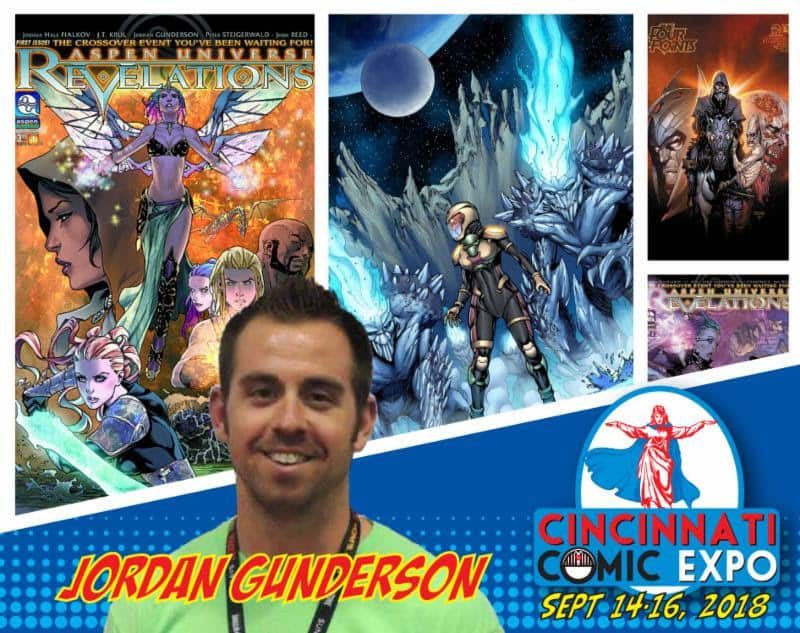 Artist and creator Jordan Gunderson joins the guest lineup! Beginning his career working on Grimm Fairy Tales for Zenescope Entertainment, Jordan continued on from there to work on a Warhammer book for Book Studios as well as Cry Wolf for Dynamite Entertainment. Most recently, Jordan has become a sequential and cover artist for Aspen Comics, working on the Executive Assistant: Assassins title as well as The Four Points, Fathom Annual, Aspen Universe: Revelations and No World. Jordan is the creator of his publication, Dissension: War Eternal.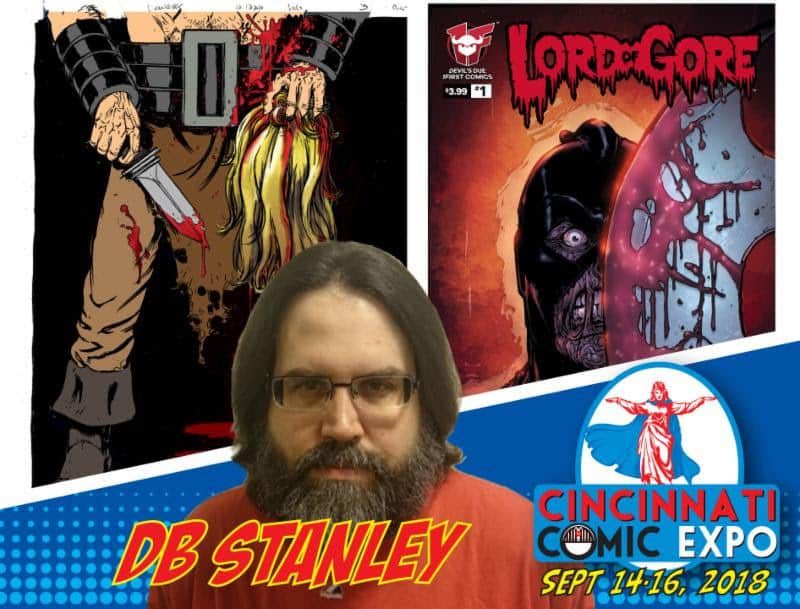 Writer and creator DB Stanley continues our guest artist announcements! DB is most known for this comic series Lord of Gore with Devil's Due Comics.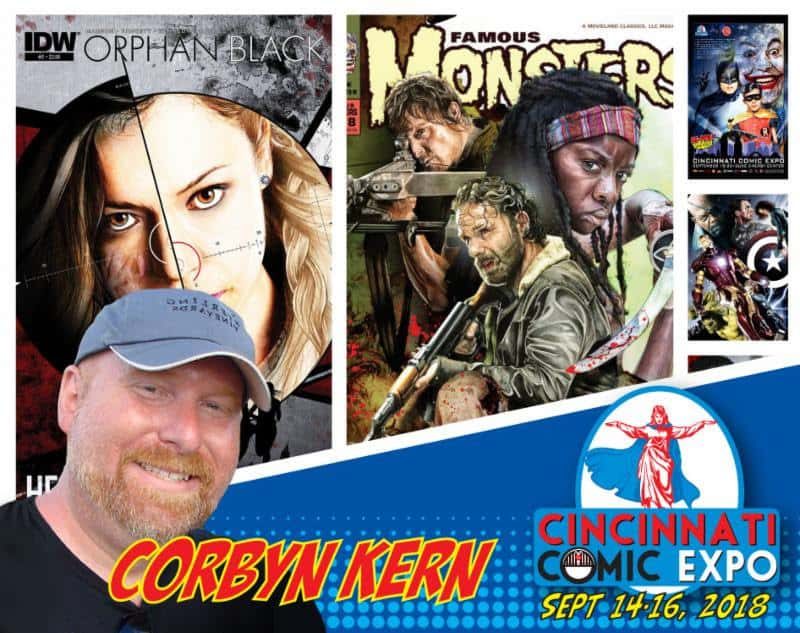 Artist Corbyn Kern will be at the Duke Energy Convention Center! Corbyn has the "ability to combine illustration with digital graphic design, along with his experience with advertisements, trade shows, product design and cover art set him apart from the average designer or artist."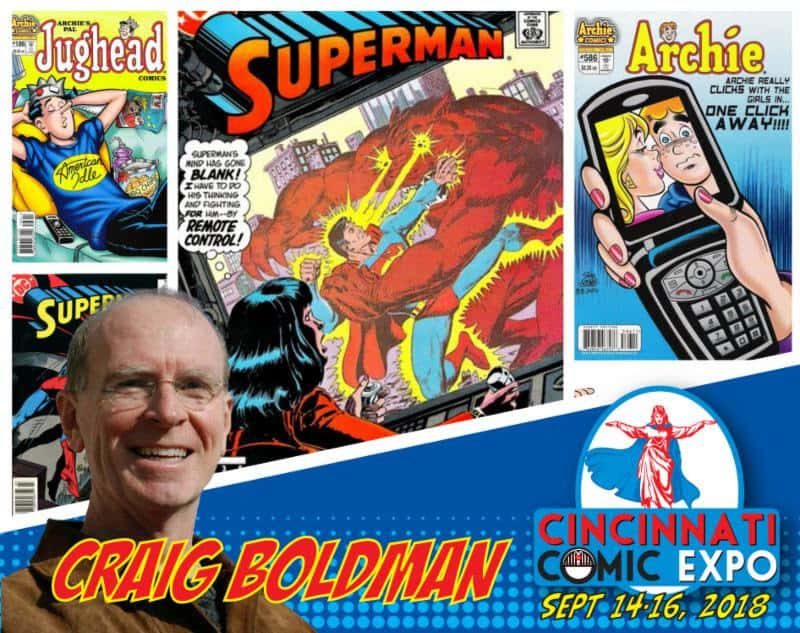 Local writer and cartoonist Craig Boldman is returning as a Featured Guest! Craig is known for his work on Archie Comics, The Adventures of Superman, Bazooka Joe, Bewitched, Get Smart, and stories for The Adventures of Cap'n Catnip.
Established in 2010, the Cincinnati Comic Expo is an annual event celebrating the best in comic books, fantasy, gaming, collectibles, cosplay, steampunk and pop culture in the heart of downtown Cincinnati. Now in it's 9th year, The Cincinnati Comic Expo, has grown to become the Queen City's premier comic convention, bringing together great artists, publishers, actors, writers, cosplayers, and fans from across the world.
Follow us on social media so you can be one of the first to hear the fresh line up of close to 20 NEW comic artists to Cincinnati Comic Expo and other guest film and TV stars that will join us in 2018.
For further information please go to the website: cincinnaticomicexpo.com