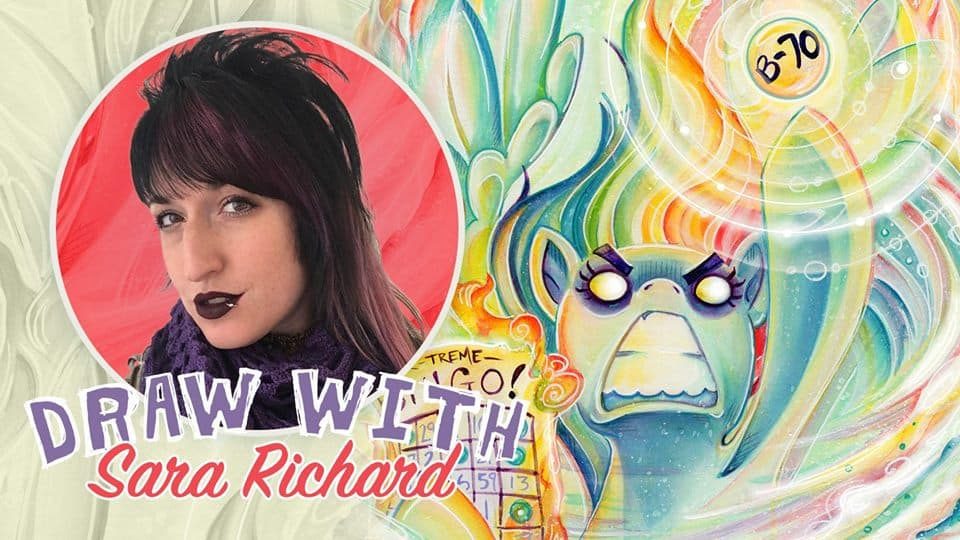 Artist Sara Richard appears at Things From Another World on Thursday, September 6th, 2018 from 7:00 through 8:00 PM for a Learn to Draw workshop!
Sara is an Eisner nominated artist and is best known for her work on the My Little Pony variant covers, the DC Comics Tarot Set, and is the artist behind The Ghost, The Owl!
For this event, you'll draw a My Little Pony character alongside Sara herself! We'll provide all the art supplies and the snacks, and the event is free for everyone!
We'll have copies for sale of the brand new My Little Pony #70 cover that Sara drew alongside copies of The Ghost, The Owl. Additionally, Sara will be selling her own art prints at the event!
Please RSVP by September 3rd through Facebook Messenger, phone, or in-store so we know how many supplies to get! We hope to see you there!
Things From Another World
2916 NE Broadway, Portland, OR 97232
(503) 284-4693