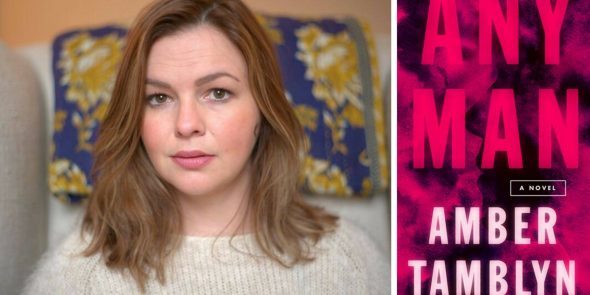 Author, director, actor, and #MeToo movement pioneer Amber Tamblyn appears at White Whale Bookstore on Tuesday, July 31st at 7:00 PM! She will read from her novel, followed by a Q&A and book signing. She will also be joined by local writer Ashly Nagrant, who will do a short reading of her own work to open. This event is free and open to the public.
After writing a widely shared opinion piece for The New York Times, "I'm Done With Not Being Believed," actress and director Amber Tamblyn became a founding voice of the #MeToo movement. Now, in her debut novel, ANY MAN, she explores a provocative and haunting story of a violent sexual predator who, in the form of a woman who assaults men, is the personification of a culture responsible for re-traumatizing, disbelieving, and silencing the stories and voices of her victims. Already highly lauded in reviews, this is a disturbing, empathetic, and bold exploration of sexual violence from a perspective that is rarely seen.
* Please be advised that the book contains sensitive subject matter and is not appropriate for children.
* Photo ops will be restricted to those who purchase the book.
White Whale Bookstore
4754 Liberty Ave, Pittsburgh, PA 15224
(412) 224-2847