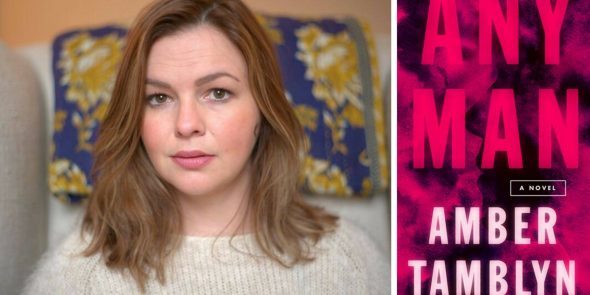 Join author, director, actor and #MeToo movement pioneer, Amber Tamblyn as she signs copies of her debut novel Any Man at Chapters on Thursday July 26th at 7:00 PM.
About Any Man
In this electric and provocative debut novel, Tamblyn blends genres of poetry, prose, and elements of suspense to give shape to the shocking narratives of victims of sexual violence, mapping the destructive ways in which our society perpetuates rape culture.
A violent serial rapist is on the loose, who goes by the name Maude. She hunts for men at bars, online, at home—the place doesn't matter, neither does the man. Her victims then must live the aftermath of their assault in the form of doubt from the police, feelings of shame and alienation from their friends and family, and the haunting of a horrible woman who becomes the phantom on which society projects its greatest fears, fascinations and even misogyny. All the while the police are without leads and the media hound the victims, publicly dissecting the details of their attack.
What is extraordinary is how as years pass these men learn to heal, by banding together and finding a space to raise their voices. Told in alternating viewpoints signature to each voice and experience of the victim, these pages crackle with emotion, ranging from horror to breathtaking empathy.
As bold as it is timely, Any Man paints a searing portrait of survival and is a tribute to those who have lived through the nightmare of sexual assault.
ABOUT THE AUTHOR:
Amber Tamblyn, author of the critically acclaimed poetry collection DARK SPARKLER, has been nominated for Emmy, Golden Globe, and Independent Spirit awards. She has published two additional books of poetry, FREE STALLION (2005), which won the Borders Book Choice Award for Breakout Writing, and BANG DITTO (2009), an IndieNext bestseller. Tamblyn reviews books of poetry for Bust Magazine, is poet in residence at Amy Poehler's Smart Girls and is a contributing writer for The New York Times. Her work has appeared in Glamour, Teen Vogue, the San Francisco Chronicle, the Iowa Review Poets & Writers, PANK, and elsewhere. She lives in Brooklyn with her husband and daughter.
Chapters Rideau
47 Rideau St, Ottawa, ON K1N 5W8
+1 613-241-0073