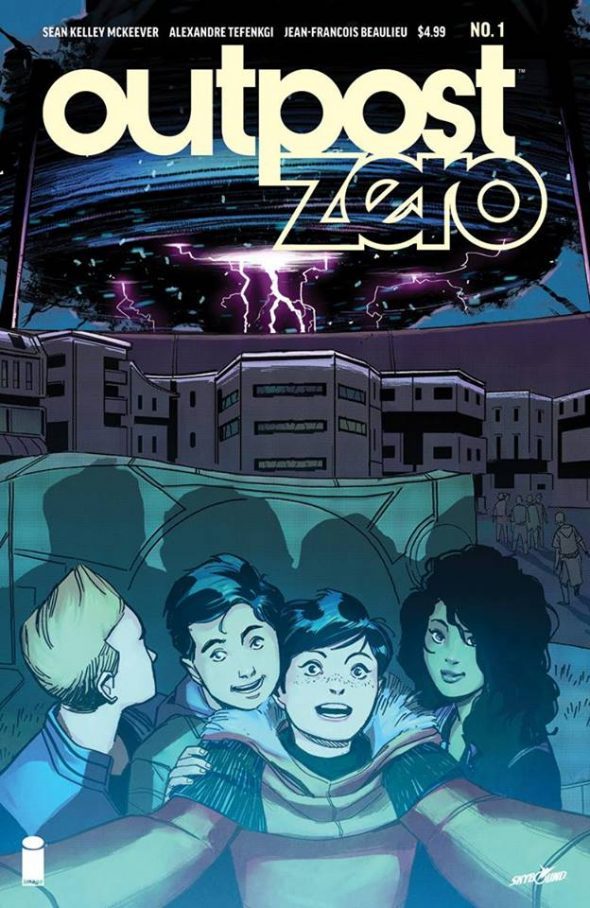 Sean Kelley McKeever appears at Rogues Gallery Comics on Saturday, July 14, 2018 from 1:00 till 2:00 PM to sign OUTPOST ZERO #1 from Image Comics. 
McKeever is a writer best known for character-driven stuff like Spider-Man Loves Mary Jane, Inhumans, Sentinel and The Waiting Place—all of which helped him to win an Eisner Award. He's also worked on The Incredible Hulk, Mystique, Teen Titans, Avengers: Kree-Skrull War, X-Men Origins and the historic Star Wars: The Old Republic MMO, along with many other cool things.
Welcome to Outpost Zero, the smallest town in the universe. The people there work the land, go to the fights every Friday night, and tuck their children into bed-but the Outpost is no place for dreams or aspirations. To survive is ambitious enough. As Alea and her friends graduate to adulthood on a frozen world never meant to support human life, something stirs. Something sees…
Explore the mysteries and wonder of the Frost in this oversized debut issue by Eisner-winning writer SEAN KELLEY McKEEVER, artist ALEXANDRE TEFENKGI, and colorist JEAN-FRANCOIS BEAULIEU.
Rogues Gallery
1601 S IH-35 #360, Round Rock, TX 78664
512-279-8888