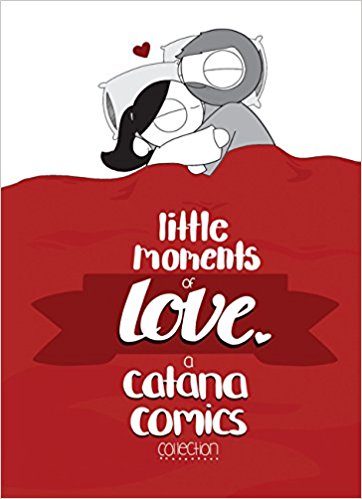 The poignant and funny cartoonist Catana Chetwynd, creator of Catana Comics, will be at Everybody's Coffee on Wednesday, July 11, 2018 at 7:00 PM celebrating her new book Little Moments of Love. Catana will give a short talk, followed by a chance to meet the author and get your book signed. Everyone must have a ticket to attend, available at the link…
About Catana Chetwynd:
Catana Chetwynd is a self-taught traditional artist and the author of Catana Comics. She grew up in Saratoga Springs, New York, where she spent her time creating art and pursing an education in psychology until her boyfriend John suggested that they should make a comic about their relationship, and Catana Comics took off! She currently lives in New York with John, and their tiny, angry dog Murph.
About Little Moments of Love:
Little Moments of Love is a collection of comics about the simple, precious moments of being in a relationship. What began as stray doodles on scraps of paper became an internet sensation when Catana Chetwynd's boyfriend shared her drawings online. Now, Catana Comics touches millions of readers with its sweet, relate-able humor. Little Moments of Love collects just that – the little moments that are the best parts of being with the person you love.
935 W Wilson Ave, 
Chicago
, 
IL
60640

(773) 303-6220