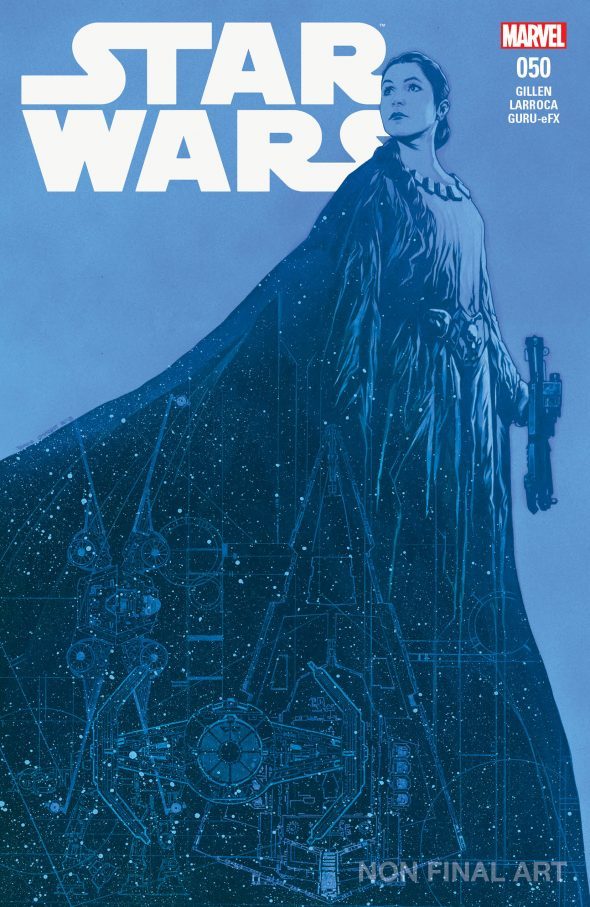 Writer Kieron Gillen (Darth Vader, Doctor Aphra) signs STAR WARS #50 on Thursday 5th July from 6:00 – 7:00 PM!
IN THIS ISSUE HOPE DIES. The REBEL FLEET is completed.
It's magnificent. It's beautiful. It's secret. But no secret is kept for long from DARTH VADER. The most epic story yet done in a STAR WARS comic begins here. Prepare to witness the Empire TRULY strike back.
Kieron Gillen is a video game and music journalist turned comic book author, who has worked for Image Comics and Marvel Comics. His most notable works include Iron Man, Thor, Young Avengers, The Wicked + The Divine, Journey Into Mystery, and Uncanny X-Men. He also founded one of the world's most respected gaming blogs, Rock Raper Shotgun.
Forbidden Planet London Megastore
179 Shaftesbury Avenue, London, WC2H 8JR
0207 420 3666