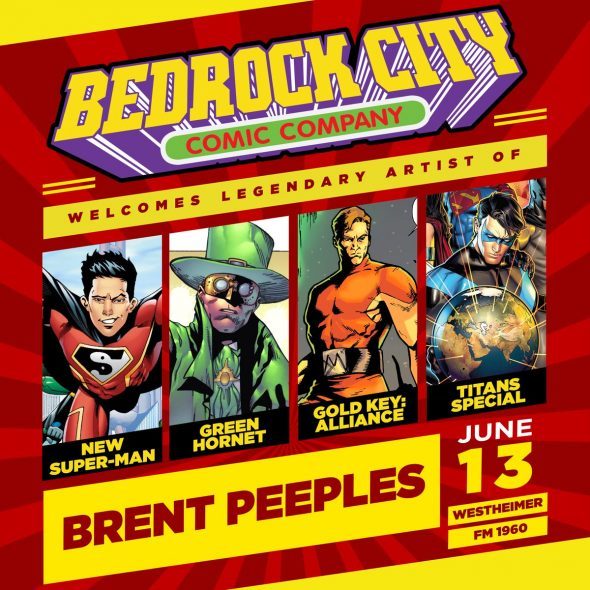 Artist Brent Peeples appears on Wednesday, June 13th at Bedrock City Comic Co's F.M. 1960W store from 11:00 AM – 2:00 PM and Westheimer store from 4:00 – 7:00 PM.
Stop by either store and pick up the latest issues of Titans Special #1, New Super-Man & the Justice League of China #24 or New Super-Man Vol. 3 and get them signed!
Peeples is the comic book artist for New Super-Man, Super-sons, Love is Love, Batman for DC Comics, After Shock, Image, Valiant, Dynamite, BOOM!, IDW and more.
Bedrock City Comic Co.
6516 Westheimer, Suite D, Houston, TX 77057
(713) 780-0675
4683 FM 1960 W Houston, TX 77069