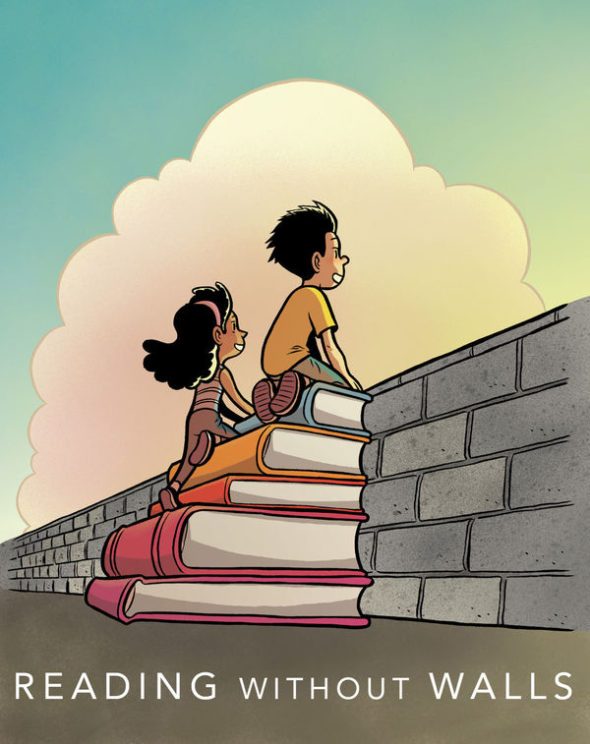 Cartoonist Gene Luen Yang appears at the Ann Arbor District Library on Saturday, April 21st  at 2:00 PM to discuss Reading Without Walls: exploring books about characters who look or live differently than you, topics you haven't discovered, or formats that you haven't tried. Drawing on his own experiences as a reader and author, Yang promotes diversity and opens readers' eyes to new ideas and experiences.
Yang is the National Ambassador for Young People's Literature. He began drawing comic books in the fifth grade, and in 1997 he received a Xeric Grant for his first comic, Gordon Yamamoto and the King of the Geeks. He has since written and drawn a number of titles, including Duncan's Kingdom, The Rosary Comic Book, Prime Baby, and Animal Crackers.
American Born Chinese, his first graphic novel from First Second, was a National Book Award finalist, as well as the winner of the Printz Award and an Eisner Award. He also won an Eisner for The Eternal Smile, a collaboration with Derek Kirk Kim. He is the author of the Secret Coders series (with artist Mike Holmes) and has written for the hit comics Avatar: The Last Airbender and Superman.
Ann Arbor District Library
343 S 5th Ave, Ann Arbor, MI 48104
(734) 327-4200