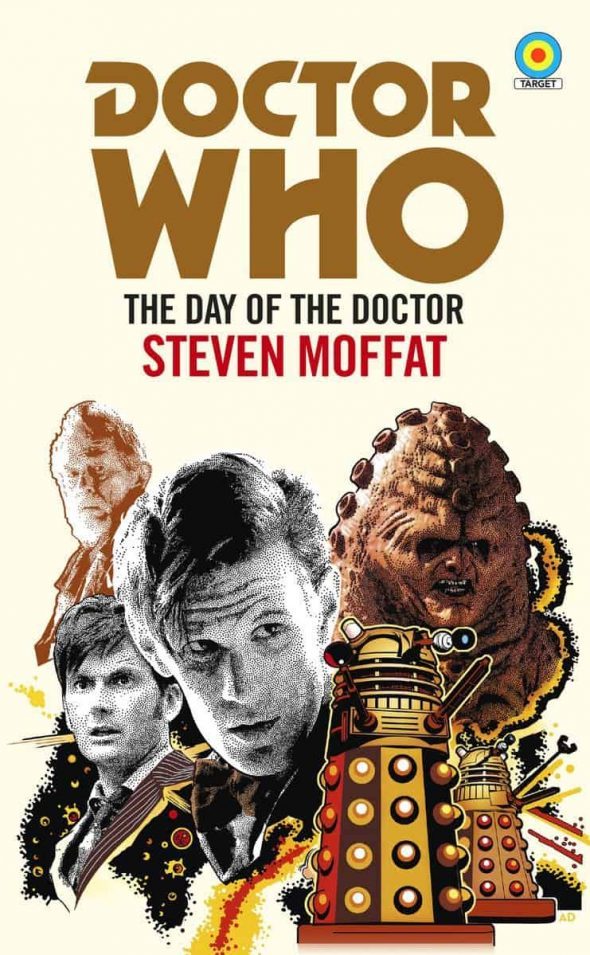 Jenny T Colgan, Paul Cornell, Russell T Davies, James Goss, Steven Moffat and artist Anthony Dry sign THE DOCTOR WHO TARGET COLLECTION at the Forbidden Planet London Megastore on Friday 13th April from 6 – 7pm.
Celebrating our ONE HUNDREDTH Doctor Who signing, we're delighted to be hosting the very first signing event for creators Steven Moffat and Russell T Davies together, and alongside some of the show's best fiction writers – Jenny T Colgan, Paul Cornell and James Goss. The Target titles, from BBC Books, are the first novelisations of the new post-2005 series and include the first Douglas Adams novelisation, Russell T Davies's and Steven Moffat's first novelisations of their own episodes, and Steven Moffat's very first novel.
And, as an extra bonus, we're offering a free poster for anyone who attends on the day and buys all five novels.
Make a date in your calendar, and don't miss this fantastic opportunity!
PLEASE NOTE: These titles are sold out to pre-order and can no longer be purchased in advance of the event. Signed copies will still be available at the event itself.
PLEASE NOTE: To ensure that the event runs smoothly and that everyone gets their chance to meet our guests, they will ONLY be signing copies of the Target titles.
There will be no opportunity for posed photographs, but a member of staff will be on hand to take your phone and snap a picture.
Forbidden Planet London Megastore
179 Shaftesbury Avenue, London, WC2H 8JR
0207 420 3666