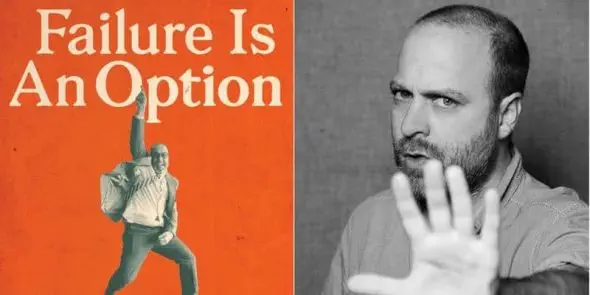 Actor H. Jon Benjamin appears at the Fisher Center on Wednesday May 2, 2018 at 8:00 PM to present and sign his new book Failure is an Option.
Press Release:
Oblong Books in association with The Fisher Center presents comedian H. Jon Benjamin—the lead voice behind Archer and Bob's Burgers—who will help us all feel a little better about our own failures by sharing his own in a hilarious memoir-ish chronicle of failure.
Most people would consider H. Jon Benjamin a comedy show business success. But he'd like to remind everyone that as great as success can be, failure is also an option. And maybe the best option. In this book, he tells stories from his own life, from his early days ("wherein I'm unable to deliver a sizzling fajita") to his romantic life ("how I failed to quantify a threesome") to family ("wherein a trip to P.F. Chang's fractures a family") to career ("how I failed at launching a kid's show"). As Jon himself says, breaking down one's natural ability to succeed is not an easy task, but also not an insurmountable one.
Tickets available at the link!
Bard College
Annandale-on-Hudson, NY 12504-5000