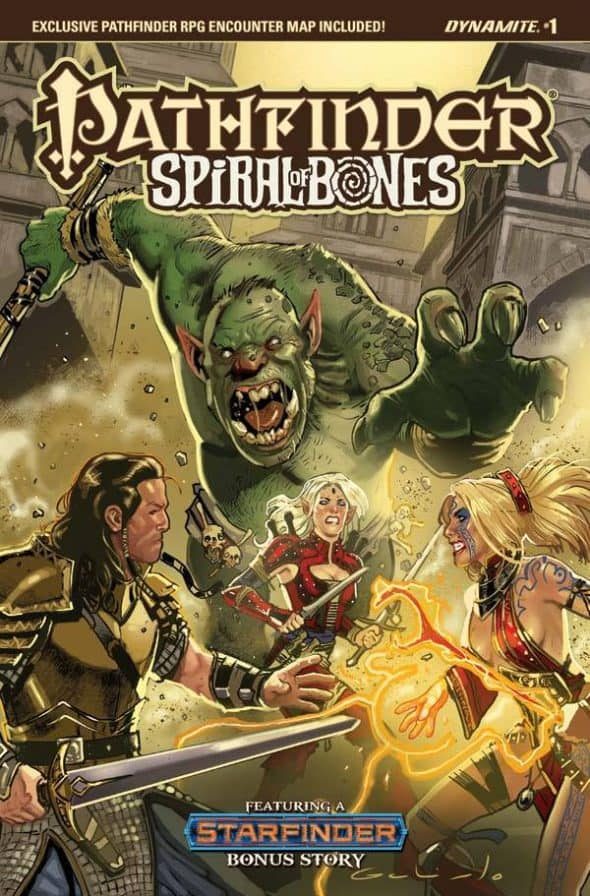 Crystal Frasier appears at Outsider Comics on Wednesday, March 21st at 5:00 PM to launch her five-issue miniseries from Dynamite based on the Pathfinder Roleplaying Game.
Crystal has been writing for RPGs for about 20 years. This is her her first foray into comic writing, but she's written short fiction and essays before, and created her own webcomic series, Venus Envy, for about seven years.
As the Pathfinder plunge into the history and mysteries below Kaer Maga-the no-holds-barred 'City of Strangers'-Valeros plunges far deeper into the great beyond, defending his immortal soul in the courts of the dead! From Pathfinder author Crystal Frasier comes this scintillating tale of life, death, and what lingers when we're gone. Bonus: Starfinder backup story! Thousands of years in Pathfinder's future, the Starfinder Society spreads adventure across the solar system!
Outsider Comics and Geek Boutique
223 N. 36th St., Seattle, WA 98103
(206) 535-8886