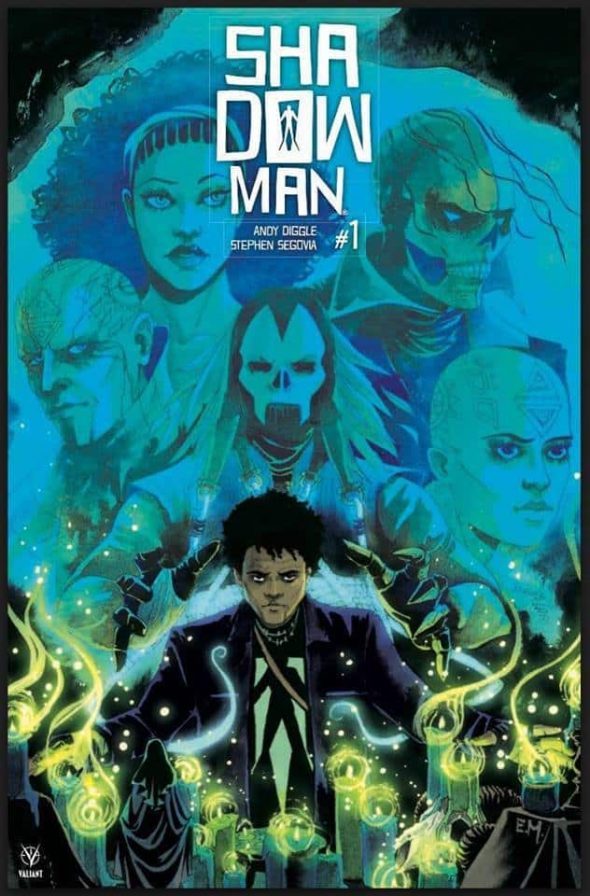 Press Release:
Join us at Brave New World Comics on Saturday, March 31st from noon till 4:00 PM as artist Megan Hutchison signs copies of her BNW store exclusive variant cover to SHADOWMAN #1 from Valiant Comics!
This signing is special for us as it's the first Valiant Comics exclusive store variant through Brave New World! Former BNW owner Atom Freeman is presently the Director of Sales at Valiant, and our new owner Andy, was a Sales Manager with the company from 2014-July 2017. Megan and Andy have worked together since 2013 at both Valiant and BOOM! Studios. So in a sense, this signing is a Valiant homecoming party at Brave New World!
Megan's past work includes her creator owned series Will O' the Wisp, plus Mouse Guard, Lumberjanes, and Joe Harris' Rockstars at Image Comics. She also appeared as Valiant's featured live mural artist during the 2017 Van's Warped Tour in Pomona!
Brave New World Comics
22722 Lyons Avenue #6, Santa Clarita, CA 91321
(661) 259-4745