Press Release: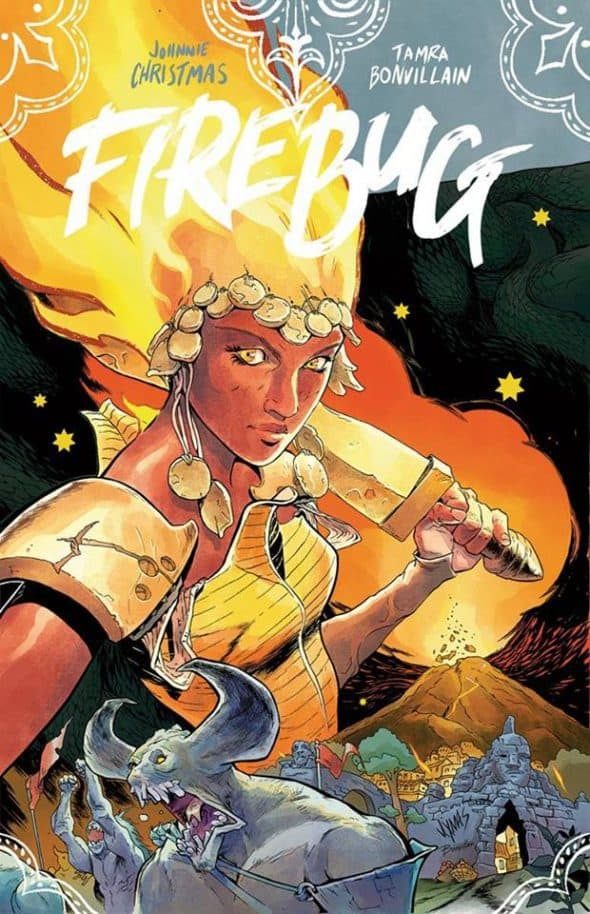 Amalgam Comics is excited to welcome #1 New York Times bestselling cartoonist Johnnie Christmas Saturday, March 10th at 1:00 PM for a Q&A and book signing… just in time for the release of his new graphic novel, FIREBUG!
ABOUT FIREBUG:
A volcano goddess named Keegan is loose in the world, and the prophecies are unclear whether her coming will bring humanity's destruction or salvation.
In the shadow of a sacred volcano, from which Keegan derives her powers, lies the ancient city of Azar. Holding the key to the mysteries of her past, Keegan and her friends must get to Azar before it is overrun by a horde of forest monsters. Meanwhile, The nefarious Cult of the Goddess has plans to summon forces as old as time to extinguish Keegan's flame permanently.

Collecting the full saga that began in ISLAND magazine, with all-new material!

***Books will be available for purchase***

Johnnie Christmas is the creator/writer/artist of FIREBUG published in ISLAND Magazine. He's also co-creator and artist of the Image Comics series SHELTERED and PISCES from Image/Shadowline. Christmas brought his dynamic art style to Margaret Atwood's New York Times bestselling graphic novel ANGEL CATBIRD. Additionally his work has been published by Dark Horse Comics, Valiant Entertainment, BOOM! Studios & Black Mask Studios. A graduate of the Pratt Institute in Brooklyn, he makes his home in Vancouver, BC.
Amalgam Comics & Coffeehouse, Inc.
2578 Frankford Ave, Philadelphia, PA 19125
(215) 427-3300