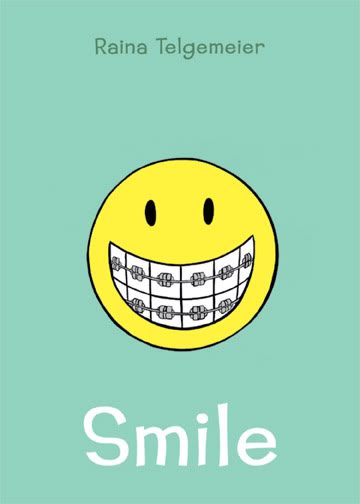 Press Release:
The Cartoon Art Museum welcomes Raina Telgemeier for a special meet and greet event with her fans on Saturday, March 10, 2018 from 4:00 – 6:00 PM. Advance tickets are available at the link…
Raina will discuss the Cartoon Art Museum's retrospective exhibition Smile! The Comics of Raina Telgemeier at 4:00pm, and following her presentation, she will conduct a Q&A session with attendees. An informal meet and greet session will follow, and Raina will be available to chat with fans, pose for photographs, and answer questions about her exhibition and her comics.
Pre-signed copies of Raina's books, including Smile, Drama, Sisters, Ghosts, and The Baby-sitters Club will be available for purchase in advance at the Cartoon Art Museum on March 10. Please note that Raina will not be signing or personalizing books during this event.
Raina's visit is part of the Cartoon Art Museum's celebration of Will Eisner Week, an annual series of events dedicated to promoting graphic novel literacy, free speech awareness, and the legacy of the late cartoonist and graphic novelist Will Eisner. Eisner was recognized internationally as one of the giants in the field of sequential art.
Raina Telgemeier is the author and illustrator of the graphic novels Smile, Drama, Sisters, and Ghosts, all #1 New York Times bestsellers. She also adapted and illustrated four graphic novel versions of Ann M. Martin's Baby-sitters Club series, and has contributed short stories to many anthologies. Raina's accolades include three Eisner Awards, a Boston Globe-Horn Book Honor, a Stonewall Honor, and many Best-of and Notables lists. Raina lives and works in San Francisco, CA.
Cartoon Art Museum
781 Beach Street, San Francisco, CA 94109
(415) 227-8666