Wizard World St Louis Entertainment Stage Schedule Released for this Weekend!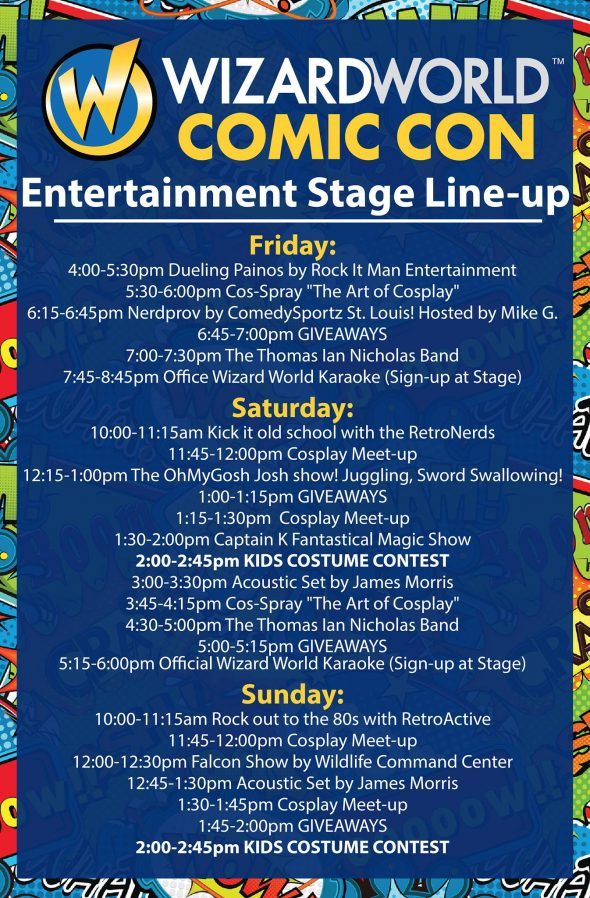 Wizard World is bringing comics, gaming, film and all pop culture to ST. LOUIS! We're reposting all of our announcements fro our page here so you don't miss them, along with special giveaways and maybe even a few other goodies – so make sure to RSVP and stay tuned!
For more information visit HERE!