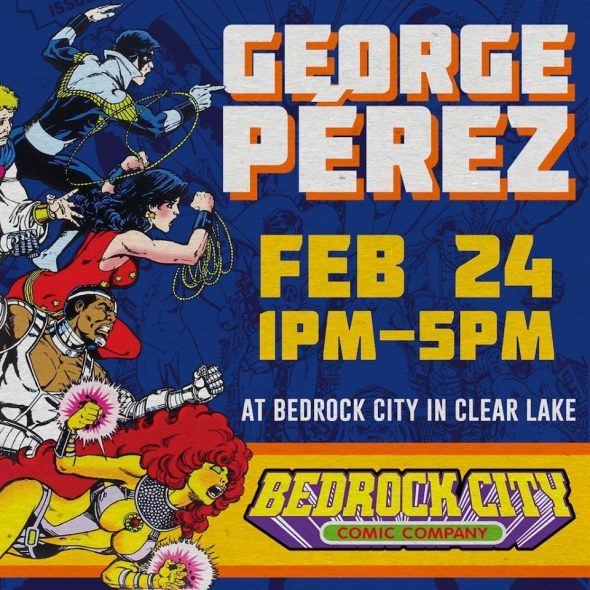 Press Release:
Meet the LEGENDARY artist, George Pérez appears at Bedrock City Comic Co's Clear Lake store on Saturday, February 24, 2018 from 1:00 till 5:00 PM! George will sign up to 15 items per person for FREE on what he states will be his ONLY appearance in Texas for the next few years, and with only a few exceptions, one of the very few appearances he will make in 2018!
About George Pérez: George started his comics career over 42 years ago, and he's still going strong. He has been involved in many landmark publications including The New Teen Titans, Crisis on Infinite Earths, and History of the DC Universe. An acknowledged master at drawing team books George Pérez has had two enormously successful runs on Avengers, and also had great personal success with the solo feature Wonder Woman, which he also scripted, re-establishing the Amazing Amazon as one of DC Comics' upper-tier characters. George is currently writing and drawing his creator-co-owned series George Pérez's Sirens for BOOM! Entertainment!
Please note: George Pérez will not be doing any sketches while he's here.
Bedrock City Comic Co.
102 W. Bay Area Blvd, Webster, TX 77598
(281) 557-2748