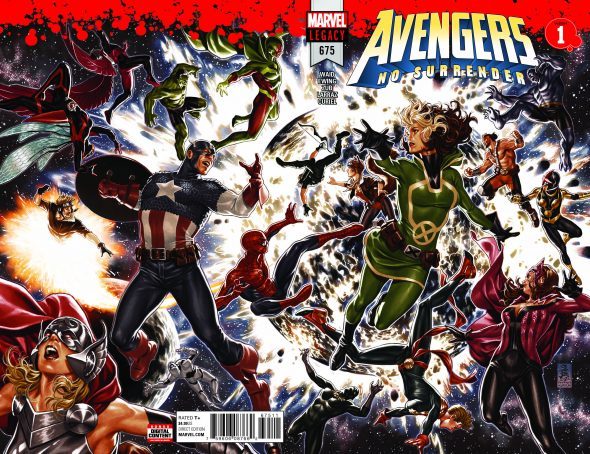 Writer Al Ewing will be signing AVENGERS #675, #676 and #677, INHUMANS JUDGEMENT DAY #1 and ROCKET VOL. 01 BLUE RIVER SCORE at the Forbidden Planet London Megastore on Saturday 27th January from 1:00 – 2:00 PM.
In Avengers, we see the first three parts of a sixteen-issue saga that will write the end of an era. The teams you know and love from Avengers, Uncanny Avengers, US Avengers and Occupy Avengers come together to face a threat beyond any they've faced before!
In Inhumans, the Royal Family stole fire from the gods. And the gods are angry. The fate of planet Earth once again sits in Black Bolt and Medusa's hands. The Progenitors are here to end their experiment once and for all – and our world with it. Who will be able to stand…on Judgment Day?
With Rocket – get ready for a life of spacecrime! He's about to end up in court in the trial of the (light) century, and there's only one thing keeping our hero out of the iron hotel: the galaxy's greatest lawyer, Murd Blurdock! Is he worth his fee, or will Rocket be forced to break out of prison – again?!
Al Ewing began his career writing Judge Dredd and Future Shocks for 2000AD. He's contributed to Solar Wind, FutureQuake and The End Is Nigh, and is the creator of the comedic blog The Diary of Ralph Dibney.
Breaking into American comic books, Ewing was picked by Garth Ennis to provide a six-issue arc on Jennifer Blood, and a spin-off series The Ninjettes. Ewing's debut novel was published in 2007 by Abaddon Books.
Forbidden Planet London Megastore
179 Shaftesbury Avenue, London, WC2H 8JR
0207 420 3666