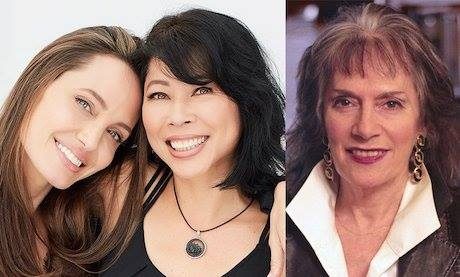 Press Release:
Actor/Director/Producer/Writer Angelina Jolie, with Cambodian author and activist Loung Ung, will talk with Moderator Annette Insdorf about their film, First They Killed My Father, which will be screened after the onstage discussion on Thursday, December 14, 2017 at 7:00 PM.
Although Angelina Jolie is best known for her performances in such films as Girl, Interrupted (for which she won an Academy Award), Lara Croft, A Mighty Heart (as Mariane Pearl), Salt and Maleficent, she has become a major creative force behind the camera. First They Killed My Father is her fourth film as a director, following In the Land of Blood and Honey, Unbroken and By the Sea.
She also co-wrote the screenplay with Loung Ung, whose bestselling memoir the film is based upon. The story is told through her eyes, from the age of five — starting in 1975, when the Khmer Rouge came to power — to nine years old. Ung also serves as an Executive Producer on the film.
First They Killed My Father (2 hours, 16 minutes) is a Netflix film, produced by Jolie and Rithy Panh, the renowned Cambodian director of the Oscar-nominated The Missing Picture, and himself a survivor of the Khmer Rouge. It is the official entry from Cambodia for the Academy Award for Best Foreign-Language Film.
Fashion Institute of Technology – Kaufman Hall
406 W 31st St, New York, New York 10001
(212) 217-7999