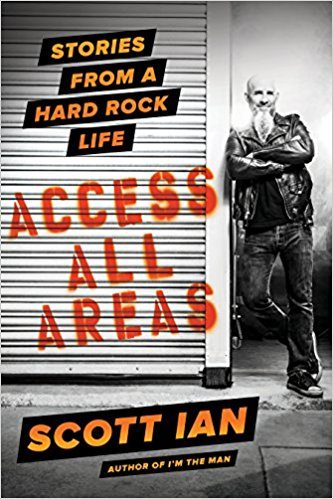 Scott Ian, founding member of the band Anthrax, appears at Strand Book Store on Wednesday, December 13, 2017 at 7:00 PM to sign his new book: Access All Areas: Stories from a Hard Rock Life.
Guitarist, author, and rockstar Scott Ian has amassed a collection of crazy and fun stories from his life on the road. This new book includes tales of humor, excess, debauchery, food, booze, and chaos as well as his encounters with celebrities like Dimebag Darrell, Trent Reznor/NIN, Madonna, Lemmy Kilmister, John Carpenter, Robert Trujillo (Metallica), Slayer, David Lee Roth, and many more.
Admission Options: Buy a copy of Access All Areas or a $15 gift card to attend this event. Please note that payment is required for all online event orders at the time of checkout. The event will be located in the Strand's 3rd floor Rare Book Room at our store at 828 Broadway at 12th Street.
Strand Book Store
828 Broadway, New York, NY, 10003-4805
(212) 473-1452