NEWS RELEASE
For Immediate Release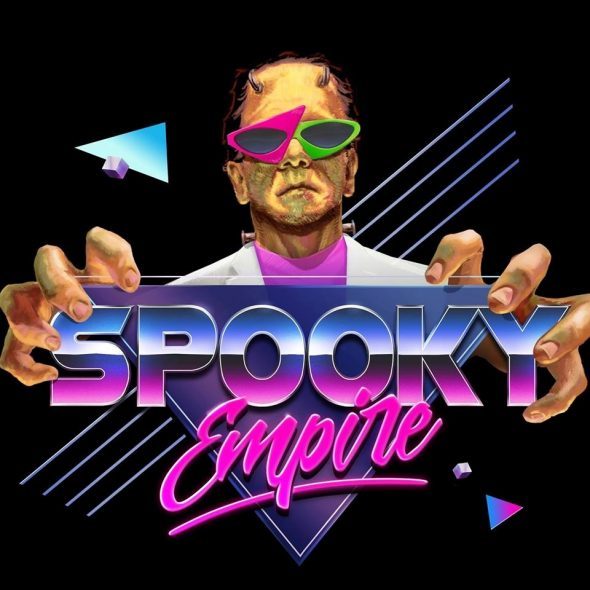 THE ICONIC SPOOKY EMPIRE MADE A RECORD BREAKING COMEBACK LAST WEEKEND CLOSING ITS 15th FALL CONVENTION WITH THOUSANDS OF ATTENDEES
The fall convention weekend included Hollywood icons, unique photo-ops, numerous awards, haunting vendors & exhibitors, never ending lines for celebrity autographs with meet & greets, a tattoo festival, an expanded Kids Zone, and packed Special FX Makeup classes
 ORLANDO, FL – On October 27 – 29, 2017, Spooky Empire, hosted its coveted and much anticipated thriller convention in Orlando. This year, Spooky Empire set the bar high with their hair-raising guest line-up at the Hyatt Regency Orlando. The annual weekend opened their doors earlier on Friday and invited guests to enter the 'dark side of comic con' with a tattoo festival featuring top tattoo artists, a film festival that included the showing of Foolish Mortals and the screening of Stranger Things 2 premiere episodes, costume and cosplay contest, huge exhibitor room, live music and performances, the debut of FSCW Wrestling at Spooky Empire, Q & A's with artists, authors, filmmakers and the new addition of the Charity Casino Night, benefiting Conductive Education Center of Orlando.
Pete Mongelli, co-founder of Spooky Empire, shared, "Every time I passed the ticketing tables or autographs rooms, I was in awe of the never ending lines of fans filled with excitement and anticipation to be face-to-face with their heroes. Spooky Empire has created a solid family for the last 15 years and that's what you feel at the convention. Everyone is coming together as family from the kids, to the attendees and special guests. Spooky Empire drew in an epic crowd in 2017 and we're excited for what's to come." 
The event had classic icon guest appearances such as: Richard Dreyfuss fromJaws, Molly Ringwald, John Cusack and Anthony Michael Hall from Sixteen Candles, and from the American horror comedy The Lost Boys Billy Wirth, Jamison Newlander and G Tom Mac. Top panels included cast members from What We Do In The Shadows Petyr and Deacon in an unforgettable and levitating Q&A, and The Lost Boys and IT Loser's Clubcast members Wyatt Oleff (Stanley Uris), Jaden Lieberher (Bill Denbrough), Sofia Lillis (Beverly Marsh) and Jeremy Ray Taylor (Ben Hanscom) drew in a full house. Guests also had a once in a lifetime photo opportunity with C.J. Graham in full "Jason" costume from Jason Lives and a special photo-op with Richard Dreyfuss that drew in fans with legendary memorabilia to be signed or pose in front of large shark jaws.  Pauliegon's Pencilnecks hosted a spectacular Ghostbusters Experience with cars, props, photo-ops and look-a-likes with an identical Egon Spengler from Ghostbusters! For the Rock 'n' Roll fans,the weekend was unforgettable with a performance from G Tom Mac.
Guests, aside from roaming the convention, had fun dressing up in their favorite costumes and cosplay characters. The most popular character portrayed was Pennywise from this year's IT but Quintin Hasen in his homemade Xenomorph costume from Alien took the coveted Best in Show top prize during their annual costume contest.
The weekend left guests anticipating Spooky Empire's mid-season convention, which is scheduled to take place April 6 – 8, 2018 at the Wyndham Orlando Resort.
For more information about Spooky Empire and their mid-season convention, visit www.spookyempire.com.Follow them on Facebook, Twitter and Instagram(@SpookyEmpire). 
# # # 
About Spooky Empire
Founded in 2003, Spooky Empire's Fall Convention has grown to become one of the largest thriller conventions and the dark side of comic con in the nation with attendance increasing each year. Designed to be THE ultimate weekend for thriller fans of all ages, the event allows guests to meet and mingle with their favorite movie and TV stars, buy amazing collectibles from hundreds of vendors and artists, see new and emerging films as well as old favorites, get tattooed by some of the best artists in the world, and take part in one of the largest Zombie Walks in the country. In May 2011, Spooky Empire introduced their Spring Convention mid-season to provide fans with even more fun in anticipation of their Fall Convention. Spooky Empire's ultimate goal is to provide memorable events for fans to return to each year, a place where they can congregate with thousands of other people with the same interests. For more information, visit www.spookyempire.com.
Spooky Empire Media Contacts:
Juliana Gutierrez, JWI PR | +1 305-991-4259 | juliana@jwipr.com
Jessica Wade Pfeffer, JWI PR | +1 305-804-8424 | jessica@jwipr.com