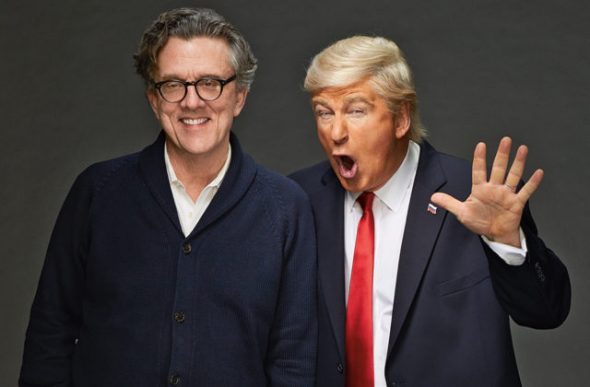 Alec Baldwin & Kurt Andersen appear at the B&N Market Fair store on Friday, November 10th at 1:00 PM to sign You Can't Spell America Without Me!
Special Instructions
Line are passes required and will be handed out on a first-come, first-served basis beginning at 9am on November 7th with the purchase of You Can't Spell America Without Me.
More about the book:
Political satire as deeper truth: Donald Trump's presidential memoir, as recorded by two world-renowned Trump scholars, and experts on greatness generally.
Until Donald Trump publishes the ultimate account of his entire four or eight or one-and-a-half years in the White House, the definitive chronicle will be You Can't Spell America Without Me: The Really Tremendous Inside Story of My Fantastic First Year As President. Trump was elected because he was the most frank presidential candidate in history, a man eager to tell the unvarnished truth about others' flaws and tout his own amazing excellence. Now he levels his refreshingly compulsive, un-PC candor at his landslide election victory as well as his role as commander-in-chief and leader of the free world.
You Can't Spell America Without Me is presented by America's foremost Trump scholar Kurt Andersen as well as America's foremost mediocre Trump impersonator, Alec Baldwin.
Alec Baldwin is a multiple Emmy, Golden Globe, and Screen Actors Guild Award-winning actor, producer, comedian, and philanthropist. He has also been nominated for an Oscar and a Tony Award and the author of the New York Times bestseller A Promise to Ourselves. 
Kurt Andersen is an author/novelist and host of the public radio show Studio 360. He is also co-founder of Spy and author of Fantasyland: How America Went Haywire: A 500-Year History.
Barnes & Noble: Market Fair
3535 US Highway 1 Suite 400, Princeton, NJ 08540
609-750-9010