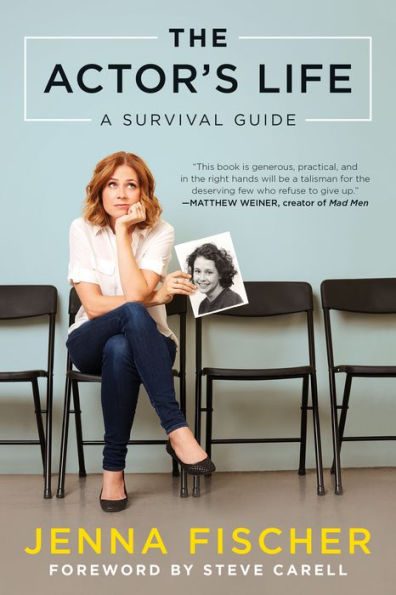 Jenna Fischer appears at Book Soup on Friday, November 17th at 7:00 PM discuss and sign The Actor's Life: A Survival Guide.
Jenna Fischer's Hollywood journey began at the age of 22 when she moved to Los Angeles from her hometown of St. Louis. With a theater degree in hand, she was determined, she was confident, she was ready to work hard. So, what could go wrong? Uh, basically everything. The path to being a professional actor was so much more vast and competitive than she'd imagined. It would be eight long years before she landed her iconic role on The Office, nearly a decade of frustration, struggle, rejection and doubt.
If only she'd had a handbook for the aspiring actor. Or, better yet, someone to show her the way–an established actor who could educate her about the business, manage her expectations, and reassure her in those moments of despair. Jenna wants to be that person for you.
Event Guidelines:
A copy of The Actor's Life from Book Soup is required to attend this event. Save your receipt as it will be checked in line.
We open at 9am. Please do not line up before then. Please be respectful of neighboring businesses. The first 60 people in line (with The Actor's Life purchased from Book Soup) will be admitted into the store for the talk. An overflow line will be held outside if needed.
Personalizations are possible for people who attend the event in person.
No Memorabilia.
More guidelines to come.
Book Soup
8818 Sunset Blvd, W. Hollywood, CA 90069
310.659.3110