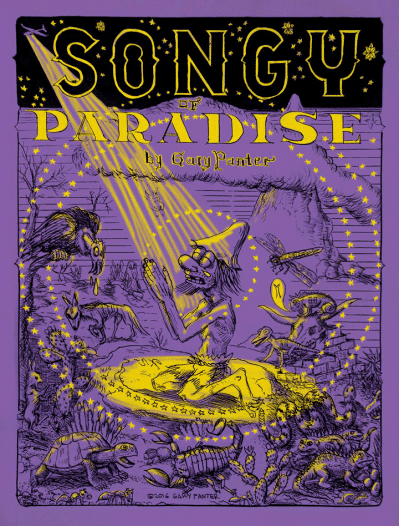 Cartoonists Gary Panter and Dash Shaw appear on Wednesday, November 1st at 7:00 PM to discuss Panter's new graphic novel, Songy of Paradise—a reimagining of Milton's Paradise Regained, with a hillbilly (Songy) in place of Jesus.
Gary Panter's books include the comprehensive monograph Gary Panter, and the graphic novels Jimbo in Purgatory, Jimbo's Inferno, Jimbo: Adventures in Paradise, and Cola Madness. Panter won three Emmy Awards for his production design on Pee-wee's Playhouse, as well as the 2000 Chrysler Award for Design Excellence. He worked on Songy of Paradise as a Cullman Center Fellow in 2012-2013.
Dash Shaw is a cartoonist and animator whose books include Cosplayers, New School, Doctors, and BodyWorld. He wrote and directed the 2017 independent animated feature My Entire High School Sinking into the Sea. As a Fellow at the Cullman Center in 2014-15, Shaw worked on his forthcoming graphic novel about a Quaker soldier in the Civil War, Discipline.
Stephen A. Schwarzman Building, Margaret Liebman Berger Forum
476 Fifth Avenue, New York, NY 10018